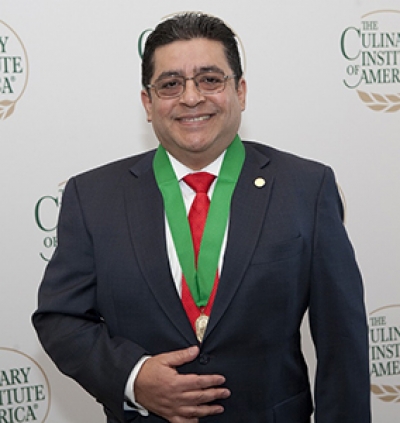 Food and beverage executive Fernando Salazar was named the new managing director of The Culinary Institute of America (CIA), San Antonio, effective June 1. He replaced David Kellaway, CMC, managing director for the past five years, who relocated to Colorado.
Salazar has been involved with the CIA for several years, serving on the executive committee of the college's Latin Cuisines Advisory Council and presenting at several of its thought-leadership conferences. He was commencement speaker at the CIA's New York campus in 2010.
Salazar comes to the CIA from Wyndham Hotels and Resorts where, since 2007, he was vice president for food and beverage and vice president of operations for Latin America. From 1996 to 2007, he held several management positions with Omni Hotels and Resorts, including director of operations for the Omni Colonnade in San Antonio and vice president for food and beverage for the entire company.
His career in food and beverage management began in 1975 as restaurant manager with Helmsley Hotels at the St. Moritz in New York City, and continued with more than a decade at Westin Hotels.