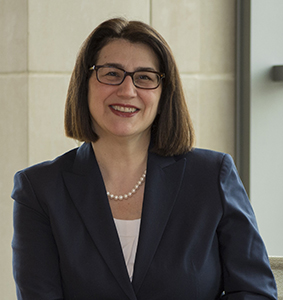 Donna L. Quadri-Felitti has been selected as the new director of the School of Hospitality Management at Penn State, effective July 2015.
"Dr. Quadri-Felitti brings a combination of academic and industry experience, which means she will do well at helping the school build relationships with industry partners and other external constituents, such as alumni," said Ann C. Crouter, Raymond E. and Eric Stuart Schultz Dean of the College of Health and Human Development. "She brings a broad perspective on hospitality from foodservice to hotels while understanding the connection between communities and hospitality."
Prior to joining Penn State, Quadri-Felitti served on the faculty of the Preston Robert Tisch Center for Hospitality and Tourism in New York University's School of Professional Studies, where her most recent post was as academic chair of the center.
Quadri-Felitti replaces John O'Neill, professor of Hospitality Management, who will lead the school's new Center for Hospitality Real Estate Strategy.
While at NYU, Quadri-Felitti developed and taught various hospitality-management undergraduate and graduate courses not only at the flagship campus in New York City, but in NYU programs in Florence and Prague. She has advised scores of undergraduate and graduate students on their individual academic, research and career development.