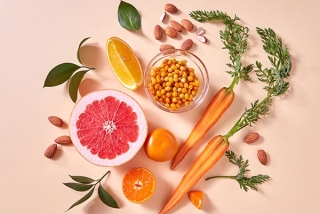 Organic Foods and Beverages Anticipate Continued Growth Through 2024
The global organic food and beverage market is expected to benefit from financial aid and R&D programs conducted by government and non-government organizations that are supporting farmers switching from conventional to organic farming, according to a report by BCC Research, "Organic Foods and Beverage Market Report."
The market expects to see a compound annual growth rate (CAGR) of 11.5% through 2024, when it could be worth $211.3 billion.  
"Organic imports play a key role in the U.S. market because of the challenge faced by organic producers to meet growing consumer demand for organic products over the last decade," writes BCC analyst, Natraj Panda. "Thus, the U.S. imports organic products from different countries to meet consumer demand."
Increasing Awareness in Consumers Drive Organic Food Industry
The organic food industry has witnessed high growth rates over the past few years and is expected to continue growing in the coming years. There is increasing awareness of consumers regarding the benefits of organic food, which is driving demand in the market. Education level is an important part of consumer awareness. It has been observed that people with high educational levels are attracted to and are more willing to purchase organic foods and beverages.
Major players in the market include: Clif Bar & Co, Kraft Heinz Co. and Trader Joe's.
Research Highlights 
North America is the largest regional market for organic foods and beverages and is growing rapidly, with an estimated CAGR of 9.9% by 2024.
In 2018, coffee and tea comprised the largest organic beverage product segment with a 42.2% share, followed by non-dairy beverages with a 38.8% share.
Organic foods are the largest segment in the global organic food and beverage market, with an 84.1% market share.
Read the full report here:  https://www.bccresearch.com/market-research/food-and-beverage/organic-foods-beverages.html