Tuesday, 31 January 2012 14:43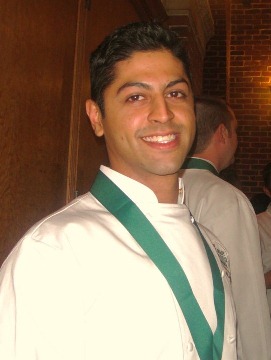 A student club at The Culinary Institute of America serves to enlighten and call to action on global social issues.
By Fareez Dossani
What an exciting time to be a part of the hospitality industry! Chefs are revolutionizing the way the entire world is eating. Never have we, as a society, been so conscious of our food. It's great that Americans are beginning to question where there food is coming from, but we must become more well-informed and ask if the food we purchase is fairly traded.
The local food movement has made great strides in reducing carbon footprints and teaching civil society to take advantage of the resources available at our fingertips. But we thrive on those commodity products that cannot grow on American soil, such as coffee and chocolate. This is where the notion of fair trade comes into play. Generally speaking, the global population is unaware of the labor-intensive process that takes place in order to produce that sweet cup of morning joe, which fuels our groggy mornings and those midday slumps.