Wednesday, 04 January 2012 16:05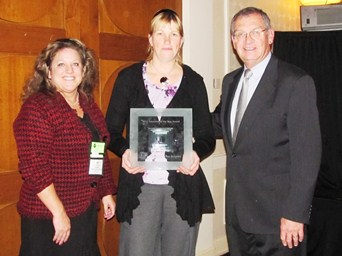 Women Chefs & Restaurateurs' 2011 Educator of the Year acknowledges that any chef can serve virtually anything any time of year. But what have we sacrificed? Today's culinary student is caught in the middle.
By JoAnne E. Cloughly
Some people say the Farm to Table movement is past tense. On the contrary, it is running full swing. When you think about what Farm to Table means, logic tells us that it means bringing fresh food from the farm to the dining table. It means supporting our local producers—the small family farm, the beekeeper, the rancher, the vineyards and much more. The results are keeping these businesses "in business" and, in exchange, being the recipient of the freshest products possible.