Tuesday, 17 June 2014 18:15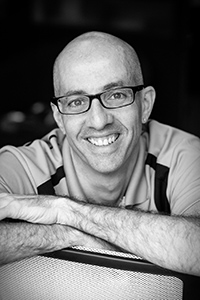 Are you branding your program, public foodservice outlets and catering services effectively? Start with a great logo, which informs branding and drives business.
By Dan Antonelli
Starting or growing a business is an exciting, frustrating, rewarding and arduous experience. It involves many considerations and a careful use of precious resources. In today's marketplace, establishing a powerful and memorable brand is essential for any company's success and, while most experts agree what branding is, few give the logo its due respect.
In my experience, a logo sets the stage for all of your strategic messaging. A logo is not just an equal part of a brand, like most experts would indicate. Like a bicycle wheel with many spokes, your branding spokes need to be connected to one central hub. Think of your logo as the hub for your brand and all other iterations of that logo as your spokes.
Logo Design: Look Before You Leap
As discussed, a professional logo serves as a solid foundation for your brand. A great logo conveys expertise, establishes a brand promise and creates an expectation for quality. While many business owners wouldn't give a second thought to buying a $99 logo, there are some major points you would do well to consider before diving in.
First, make sure it is clear in the logo architecture, because you don't have the luxury of years of brand recognition to get people to associate your name with your product or service. Likewise, you don't have the large advertising budget required to brand generic icons that don't help consumers understand the nature of your business.