Thursday, 06 January 2011 20:16
By Kirk T. Bachmann, M.Ed., CEC, AAC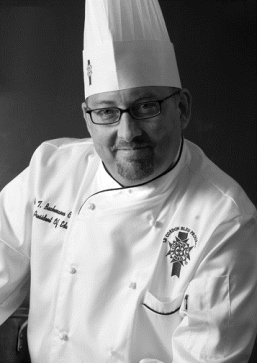 In culinary and pâtisserie arts, assessment should be structured so that the emphasis in practical, hands-on skill development is on cooking and baking skills and their respective applications. Here, Chef Bachmann uses the proper teaching of the classical mother sauces and their derivates to illustrate.
Before students fully grasp the specific techniques involved in cooking and baking, it is imperative that they first develop a thorough understanding of fundamental skills or techniques. In developing meaningful learning activities that leverage behavioral learning principles, dynamic educators focus on increasing the frequency of their students correctly achieving their assigned task or tasks. The goal of any robust learning activity is to facilitate an observable change in behavior.
As a long-time educator with Le Cordon Bleu, I take great pride in developing learning activities for adult learners enrolled in our various culinary-arts and pâtisserie and baking programs. A percentage of our students are cooking enthusiasts, many are career changers, but most are recent high-school graduates. Adult learners are unique. They are interested in academic application that is interdisciplinary in nature and incorporates previously learned proficiencies. "Adults are autonomous and self-directed. They need to be free to direct themselves. Their teachers must actively involve student participation in the learning process and serve as facilitators for them" (Lieb, 1991).