Friday, 08 November 2013 13:49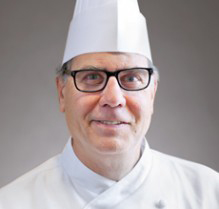 A veteran educator takes a road trip in search of the perfect bite.
By Bruce Konowalow, CCE

Finding good food in out-of-the-way places has been second nature to my wife, Carolle, and me. We have traveled 300-plus miles for a smoked-beef sandwich at Ben's in Montreal, midnight trips to Chinatown in New York City, early-morning sojourns to the backdoor of Bridgeport, Conn.'s Zeislers bakery for fresh pastries still hot out of the oven, and have taken trips to eastern Long Island, Cape Cod and Connecticut for a good lobster roll.
Part of this quest has always been to find the holy grail of burgers, beefy nirvana. I do not know if there really is a best burger, but the experience is the thing. Those trips have taken us to quaint seaside clam shacks, rustic barbecue venues and hole-in-the-wall joints in big cities.
That being said, it came as no surprise to my wife when I asked her if she wanted to go to Amarillo to have a great burger at a little joint called the Coyote Bluff Café, a burger restaurant we had just seen on the Travel Channel. We were living in Dallas, so Amarillo was a good six-hour drive with few pit stops. The trip required a couple of tanks of gas and an overnight stay, so we knew these $8 burgers were going to cost about $75 each. We scurried to the library for a couple of tour books and hit the road.