Thursday, 01 September 2011 00:00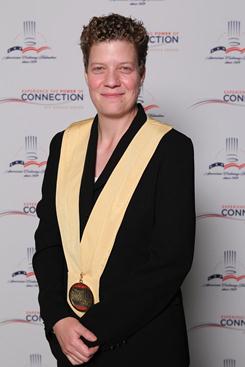 The American Culinary Federation's 2011 Chef Educator of the Year says success and failure through solo and team competitions helps prepare students for the real-life rigors of the workplace.
By Dina Altieri, CEC, CCE
Maybe I have always been competitive. I can remember wanting to hit a home run every time I got up to bat on the tee-ball field. I can remember my first softball coach encouraging me to be the best I could be at 7 years old.
Coaching is something we do every day as chef educators. We push our students to excel in ways they never thought possible. We have conversations with them about mise en place, professional etiquette and, of course, cooking ability. I vote we take it a step further and encourage them to compete in extracurricular competitions to whet their appetites for what lies ahead in the foodservice industry.