Tuesday, 24 July 2012 15:52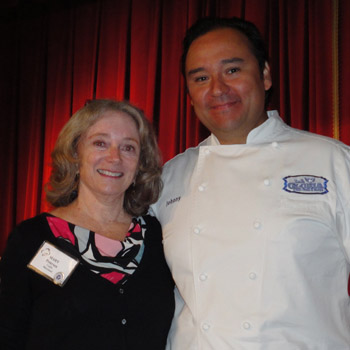 Chef Johnny Hernandez inspires foodservice educators at the 2012 CAFÉ Leadership Conference in San Antonio.
By Brent T. Frei
"Teachers and educators are some of my favorite people in the world," said Johnny Hernandez as he began his keynote and shared his career story at the 2012 CAFÉ Leadership Conference at The Culinary Institute of America-San Antonio on June 23. "It's our responsibility to teach."
A successful chef, restaurateur and caterer, Hernandez told the story of his love and passion for food that began at age 5 in his father's restaurant and at home in San Antonio's westside neighborhood. At 9, he sold tacos from the restaurant to fellow students at school. Later, his home-economics teacher in high school accompanied Hernandez to the Marriott to ask for a cooking job.