Wednesday, 10 December 2014 08:00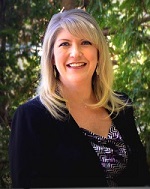 A primer on baking with apples, from someone who should know (or at least knows whom to ask).
By Wendy Brannen
I know that Bed, Bath & Beyond is a great resource for purchasing household goods—and for 20% off, at that, with those ubiquitous coupons—but until recently I didn't realize the big-box retailer has an excellent blog.
"Above & Beyond" blipped on my radar when a fun and friendly freelancer called to ask me about baking with apples for a consumer blog story. That's also when I realized, "You know, I work for the U.S. Apple Association. I really should know more about baking with apples!" Thus, I tried to go "above and beyond" to find out a little more from a handful of subject-matter experts.
Jane Bonacci is a dear friend and food blogger from San Francisco who has a tsunami-sized love of food—and creating good food recipes. I love her advice for a simple-but-saucy baked apple. (No crisps or crumbles needed here, folks!) Says Jane, "If you want to make baked apples, leave them whole, peel them about halfway down from the top, leaving the bottom half with peel on for structure. Remove the core and fill the hole with hard sauce—Oh, my!"