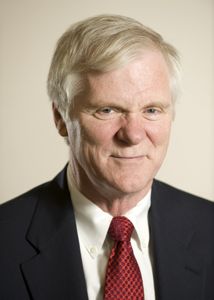 Cal Poly Pomona Hospitality Management professor Dr. John Self has been selected to be a Fulbright Scholar at Haaga-Helia University of Applied Sciences in Helsinki, Finland. He will teach abroad from August through November.
Self is the first professor from Cal Poly Pomona's Collins College of Hospitality Management to take part in the Fulbright Program. He will teach hospitality-management classes with an American pedagogy rooted in polytechnic, hands-on student-based learning. He will also conduct research on why restaurants fail—to compare with his U.S.-based research on the same topic.
Self looks forward to offering his American style of teaching to Finnish students while also gaining a broader view of teaching and student learning to bring back to Cal Poly Pomona. "I love peeling back the onion of a new culture," he said. "Four months is long enough that you're not treated like a tourist."
Similar to Cal Poly Pomona, Haaga-Helia University offers a hands-on education. Its Hospitality, Tourism and Experience Management program parallels The Collins College of Hospitality Management in many ways, like by bridging theory and practice to offer students a well-rounded education.