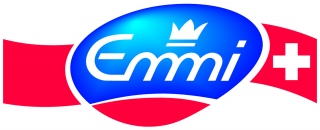 Emmi Roth USA Collects Medals at 2015 World Cheese Awards
Emmi Roth USA placed with three of its domestic cheeses at the 2015 World Cheese Awards. This brings the company to 14 major awards this year.
The judging for the World Cheese Awards — the largest international cheese competition on the planet — took place in Birmingham, United Kingdom. This year an international panel of more than 250 expert cheese judges assembled for two days, scrutinizing 2,727 cheeses from more than 25 countries across the globe.
Three Roth® cheeses, crafted in Monroe, Wis., were awarded during the competition:
Grand Cru Reserve® received a gold award after being judged against other international supreme championship cheeses. Aged for a minimum of six months on wooden boards, this cheese features an earthy and robust flavor with undertones of fruit and nuts.
GranQueso® Reserve, a Roth Original inspired by Spanish cheese, received a silver award in the Other Very Hard Cow's Milk Cheese category. GranQueso® Reserve is aged more than 15 months to achieve a dense texture and sweet flavors such as candied pineapple and browned butter.
GranQueso® won a bronze award in the Other Hard Cow's Milk Cheese category. Cellar-aged for six to eight months, this cheese has a distinct bite and sweet finish with hints of citrus, spice and hazelnut.
"A big congratulations to all of this year's winners," said Linda Duwve, vice president of sales and marketing at Emmi Roth USA. "We are honored to be included in this group of exceptional cheese producers. None of these accolades would be possible without our dedicated and passionate team of cheesemakers and cellarmasters."
Additional information on the contest, as well as complete results for all entry classes and contest photos, is available here.