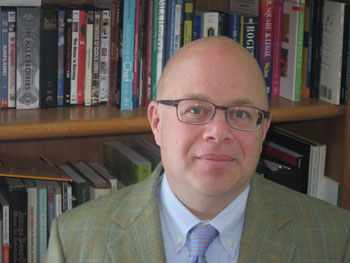 Peter Lehmuller, Ed.D., has been appointed dean of the College of Culinary Arts at Johnson & Wales University (effective July 1, 2013). He was most recently the dean of Academic Affairs at the university's Charlotte campus and has relocated to the university's flagship campus in Providence, R.I.
Lehmuller assumes his new position at a time when culinary-arts education is undergoing a profound assessment by both its peers and critics. The field is increasing in scope, requiring both experiential education and a more extensive college education to succeed. JWU is at the forefront of this turning point as it advances its academic programs to reflect the trends and demands of the industry.
During the past three decades, JWU's culinary academic programs have evolved from an associate-degree program to include bachelor-of-science degrees in Culinary Nutrition, Culinary Arts and Foodservice Management. Currently, JWU culinary faculty and administration are developing a new curriculum expected to deepen a student's knowledge required by the foodservice industry, as well as the fields of science and health. The university is also exploring post-graduate programs that will raise the level of a graduate's value in the workplace.
In his role as dean of the College of Culinary Arts, Lehmuller says, "This is a phenomenal time to be in the hub of culinary academics. I am looking forward to the changing direction that JWU has set to achieve in the near future. We are at a crossroads where the demands of the industry and the betterment of society require graduates to have more complex set of skills and knowledge in order to succeed."