Monday, 01 June 2009 21:30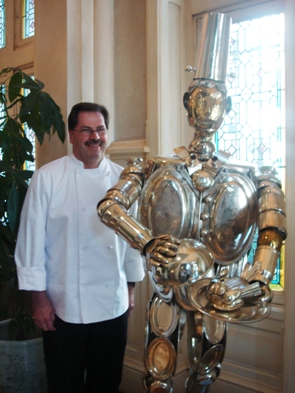 Collaboration is the ticket to successful short-term study-abroad trips.
What happens when a group of Midwestern culinary/pastry students (some of whom have never left their home state) travel to Europe for a two-week study-abroad experience?

Does this sound like a lead-in to a television reality show? Well, this scenario is real, all right, and the results can sometimes be as interesting as popular television reality shows! But great things really happen every summer when a group of culinary/pastry students and faculty chaperones from Ivy Tech Community College in Indiana continue a 20-year tradition of international travel that takes them to France, Italy, Germany or Spain.

The short-term study-abroad trips are a real immersion in the cuisine and culture of the European regions and are loaded with daily excursions to fresh-food markets, vineyards, cheese producers, oyster farmers and many of the artisan food crafters that make the international culinary experience come alive to the students. Also included are classes in the culinary schools of the regions that add an academic element to the international experience. Daily excursions enhance the educational experience with visits to important historical sites that add to students' cultural awareness, as well.