Monday, 23 November 2009 08:08
By Peggy Ryan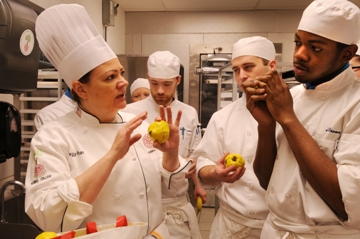 Transcripts of the acceptance speech of Women Chefs & Restaurateurs' 2009 Educator of the Year.
If you had told me in 1989 that I would be named Educator of the Year by WCR in 2009, I would have been completely flabbergasted.
In 1989 I was the chef and owner of a popular and well-regarded regional Italian restaurant in Evanston, Illinois, Va Pensiero.