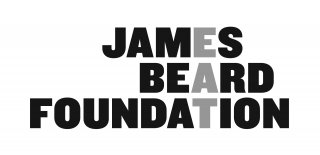 Competition Recognizes Phenomenal Professional Chefs While Inspiring Culinary Students
30 March 2017
The James Beard Foundation Awards inspire Kendall College students to become the next generation of culinary leaders.
By Christopher Koetke, Vice President, Culinary Arts, Kendall College
The James Beard Foundation award recipients are slated to be revealed during the annual gala on Monday, May 1, at the Lyric Opera House of Chicago. Each culinary professional who earns a prestigious award that evening has fully demonstrated a commitment to making America's food culture more delicious, diverse and sustainable for everyone. These chefs are leaders and achievers in the culinary industry.
Honoring the best and brightest in the industry is something that culinary educational institutions also take part in, albeit perhaps in a less dramatic version than at the Lyric Opera of Chicago.
How do we as educators introduce the concepts and inspire our students to aspire to awards such as the top honors bestowed by the James Beard Foundation?
Awards and competitions, whether students are participating in the contest or supporting it, are important because it gives students an opportunity to receive feedback from other sources, as well as to gain experience in different environments and grow their network with peers and professionals.
Kendall College has been a long-time supporter of the James Beard Foundation and its annual Awards event. It's a terrific opportunity to have our students assist in the gala preparations in their hometown of Chicago. Not only do we believe in honoring the best and brightest in our culinary educational industry, but we also see the value in having our students inspired by the semifinalists and finalists who have graduated from Kendall College.
This year there are four nominees who are Kendall College alumni. We thank them for their hard work and diligence in keeping the tradition of excellence in culinary/baking arts.
They are:
Beverly Kim (2000 graduate) and her husband Johnny Clark have been nominated and are finalists in the Best Chef, Great Lakes. Kim and Clark own and operate Parachute, a Korean and American cuisine restaurant in Chicago.
Ryan McCaskey (1996 graduate) was a semifinalist for the Best Chef, Great Lakes category. McCaskey owns and operates Acadia, a contemporary American establishment in Chicago.
Dan Fox, owner and executive chef of Heritage Tavern, was nominated for the Best Chef, Midwest honor and is a 2003 Kendall graduate.
Michelle Gayer was been nominated for the Outstanding Baker honor. Gayer owns and operates Salty Tart, a bakery located in Minneapolis, and graduated from Kendall in 1990.
"These individuals are terrific Kendall College ambassadors, and we are thrilled that they have received recognition from the James Beard Association," said Chris Koetke, vice president of the Kendall College School of Culinary Arts. "Each nominee has been an inspiration to our students as they aspire to become the next generation of culinary industry leaders."
Educators who have the opportunity to involve their students in award programs and culinary/baking competitions will be following some grand traditions and assisting in inspiring the next generation of fine chefs.
For more information about the James Beard Foundation and their recognition programs, go to James Beard Foundation.
---
Photo courtesy of the James Beard Foundation.