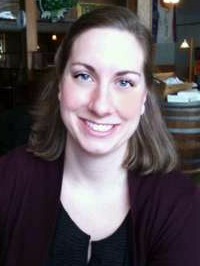 Mary Margaret McCamic, instructor of wine and communication studies at the Morrisville, N.C., campus of The Chef's Academy (www.thechefsacademy.com), the Culinary Division of Harrison College, recently was awarded the prestigious Wines of Australia Scholarship.
The overall top-scoring graduates of the Wine & Spirit Education Trust's (WSET) Diploma of Wine and Spirits (DWS) program of study in five markets—Canada, United States, Europe, Asia/Pacific and Ireland—are awarded the scholarship by Wines of Australia. McCamic completed her DWS studies, the highest level offered through WSET, last September and, based upon her overall results, was the nation's top scorer to earn the designation as Wines of Australia's 2011 United States representative.
McCamic is among nine scholarship recipients worldwide who gained a unique insight into the Australian wine industry with an eight-day study excursion last month. Prior to receiving the competitive award, McCamic earned her bachelor's degree in English and creative writing and her master's degree in teaching from the University of North Carolina at Chapel Hill. As she was settling into her career as a high-school English teacher, McCamic developed a passion for wine, leading her to study at New York's International Wine Center in Manhattan, where she completed her WSET wine courses, one of the most challenging courses of wine study in the United States.