Remembering Bressler of Le Cordon Bleu in Pasadena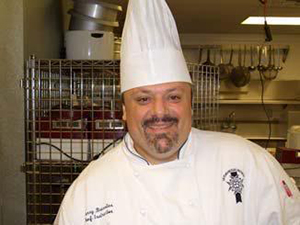 Le Cordon Bleu College of Culinary Arts in Los Angeles, Pasadena, Calif., is mourning the loss of a beloved educator. Chef instructor Larry Bressler, 50, and his wife, Denise, 64, passed away on Oct. 13, 2014. Bressler was a longtime instructor and friend to many at Le Cordon Bleu, known as a kind, fun-loving person with as much passion and zest for music as he had for food. He was also the general manager of Chefs Center, a commercial kitchen-rental space that helped launch many successful local businesses. From 1995 to 2003, Bressler was chef and owner of 50-seat Gerard's, a French bistro in Riverside.
News reports allude to a fatal stabbing of the Bresslers, allegedly by a family member.
To leave comments on Bressler's life and influence, visit www.chefs.edu/Student-Life/culinary-central/October-2014/Remembering-Chef-Larry-Bressler.