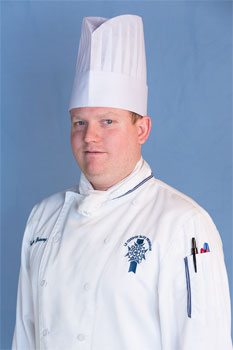 At its 13th-annual Educator of the Year Awards, Career Education Corporation (CEC) (NASDAQ: CECO) honored some of the finest instructors among its more than 6,000 faculty members nationwide for their dedication to student success.
Faculty, staff, students and administration submitted more than 600 nominations for Educator of the Year. A group of 30 internal reviewers then assessed more than 200 nominee applications. Winners were selected in each of four categories: Academic Leadership, Community Service, Instruction and Student Success.
"We take great pride in our ability to enhance our students' lives through education, and the quality of our faculty plays a significant role in that effort," says Scott Steffey, president and chief executive officer of Career Education. "The instructors we've honored with the Educator of the Year award are an inspiration—true examples of the power an excellent teacher with passion, knowledge and real-world experience can have on a student."
Austin Yancey, CEC, of Le Cordon Bleu College of Culinary Arts in Chicago, earned Educator of the Year in the Academic Leadership category. Yancey has taken his love of cooking from his grandmother's kitchen to the heights of Alinea, one of the finest restaurants in the world, located in Chicago. There he experienced the pressures of working under a world-renowned chef with exacting standards. He later returned to Le Cordon Bleu in Chicago—where he received his formal culinary training—to help educate future culinary professionals. But his work has gone far beyond his classroom duties.
Yancey organized the creation of the Le Cordon Bleu Chicago Competition Club in March 2010. Over the past three years, hundreds of students have participated in the club under Yancey's instruction, and the competition team has earned many medals in culinary events while providing invaluable training to students. Students wanting to work in fine dining receive practical experience under the type of pressure they would face in a top-tier restaurant, but in an environment where a mistake is just a learning experience. His commitment to students in the club includes working with them for six hours or more every Saturday, in addition to his regular weekday class schedule.
Yancey holds an associate degree in applied science in culinary arts as well as a bachelor's degree in culinary management, both from Le Cordon Bleu. He also holds the designation of Certified Executive Chef from the American Culinary Federation.