Monday, 23 November 2009 08:18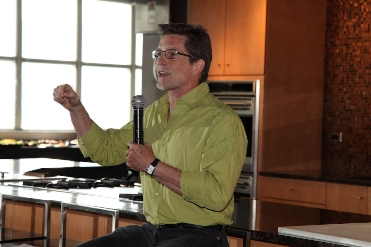 This year's Chefs Collaborative Summit, held at Kendall College, revealed big news for a growing fan base from the USDA.
Chefs Collaborative's 2009 National Summit was held at Kendall College in Chicago, Sept. 15-16, drawing chefs and media nationwide with a commitment to ecological sustainability in foodservice to the campus for the Boston-based nonprofit's annual meeting. Keynoter Rick Bayless of Frontera Grill and Topolobampo fame broke away from his new restaurant, XOCO, to stress the importance of small, sustainable, family-owned businesses to the lifeblood of a town or neighborhood to an enthusiastic audience of nearly 150.