Thursday, 06 January 2011 15:00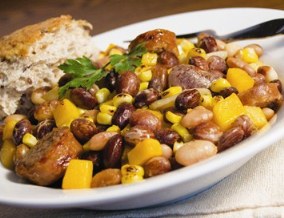 Courtesy of FoodChannel.com
Pie, sausage, nutmeg and moonshine top the list.
In the food business, everyone's looking for the "next" this, or the "new" that. Here are the foods and flavors we see making noise in the new year.
1. Small Pies. Pie, of course, has been around forever, but 2011 could be the Year of the Pie. Some are already calling it the "next cupcake." We say, yes, pies will be hot in the coming year, but look for smaller pies to make it big—in both sweet and savory varieties.