Wednesday, 01 June 2011 09:24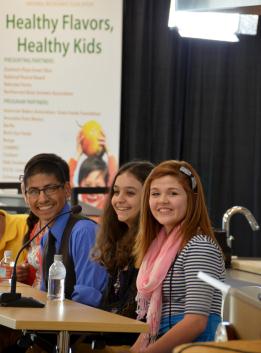 The Culinary Institute of America launches Healthy Flavors, Healthy Kids, a national culinary leadership initiative.

A White House chef and a USDA official were among the many children's nutrition, school foodservice and culinary leaders who presented at the CIA's Healthy Flavors, Healthy Kids National Leadership Summit at the college's San Antonio, Texas, campus May 11-13.

Healthy Flavors, Healthy Kids, an invitation-only event held in conjunction with the National Restaurant Association, brought together 200 diverse professionals from around the country, including Sam Kass, assistant White House chef and senior policy advisor for healthy food initiatives, and Dr. Janey Thornton, USDA Deputy Under Secretary for food, nutrition and consumer services. Attendees discussed and debated a wide range of issues impacting the quality and flavor of foods for children.