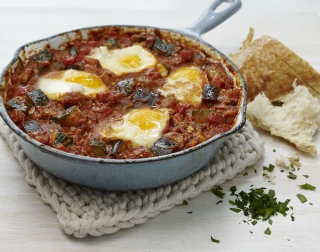 Global Flavors Continue to Hit the Taste-Trend Mark
A Middle Eastern breakfast with spicy skhug sauce and dragon fruit inspired Hawaiian poke salad are a sampling of McCormick's new Flavor Forecast.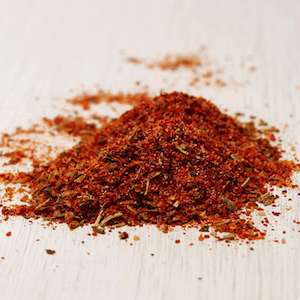 Culinarians looks for trends. Current tendencies in flavors, food and presentation may show people what the future holds – like a crystal ball that helps define the palate of tomorrow. Some trends hit the mark square and stay while others strike a popular note and fade quickly away.
Using spices in creative cooking is not a trend. However, which spice will be popular with tomorrow's consumers is far more difficult to ascertain. McCormick & Company, a global leader in flavor, has created an annual flavor guide highlighting taste trends with staying-power. For nearly two decades, the Flavor Forecast has made some bold predictions, such as foretelling popular flavors like chipotle chilies, coconut water and peri-peri sauce. These long-lasting trends are popular not only in restaurants but transcended into home kitchens as well.
"The Flavor Forecast identifies cutting-edge flavors that help chefs, tastemakers and home cooks refresh their menus," said McCormick Executive Chef Kevan Vetter. Chef Vetter describes a new spice that is currently a trending-taste, "Discover a new all-purpose seasoning – Baharat. It's a fragrant, Eastern Mediterranean blend of spices such as cumin, cardamom, black pepper, nutmeg and more. Sprinkle over warm, seasonal soups, stir into tomato-based sauces, or add to your favorite chicken dish."
In addition to Baharat, the Flavor Forecast also selected five other trends to tweak a culinary professional's curiosity – a chef that may be trying to see into the future.
To view and explore the full Flavor Forecast 2017 report, visit www.FlavorForecast.com.
---
Photos courtesy of McCormick & Company.