Sunday, 01 April 2012 00:24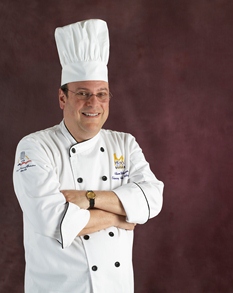 In a continuation of last month's focus on teaching nutrition within a short class period, Chef Weiner explains how to emphasize the remaining six of 10 unchanging basic facts.
By Adam Weiner, CFSE
Last month I wrote about why culinary teachers find it challenging to teach about nutrition, and gave the first four topics to cover in a 50-minute classroom:
1. To lose weight, you must consume fewer calories than you burn (or burn more than you consume).
2. To be healthy, you must consume a wide variety of foods.
3. Generally, the closer food is to its natural form, the healthier it is.
4. Yes, Virginia, you really do need to have some fat in your diet.
This month we finish our list of 10 things to teach about nutrition.