Saturday, 01 December 2012 19:01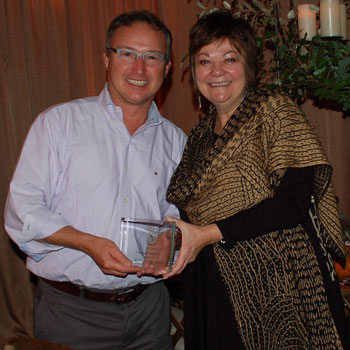 Passion for fresh, seasonal, straightforward ingredients and cooking; diversity and flexibility of service; and leveraging meal occasions to build community among students and staff are hallmarks of the dining program at Vanderbilt University in Nashville.
Olson Communications, a food-marketing agency based in Chicago, is proud to announce that Vanderbilt Campus Dining, a nonprofit, university-managed auxiliary service for Vanderbilt University in Nashville, Tenn., is the recipient of a 2012 Chefs of Tomorrow™ Award. Sharon Olson, founder and president of Chicago-based Olson Communications, presented the award to Chef Camp Howard, CEC, director of Vanderbilt Campus Dining, on Nov. 6 at an annual dinner for foodservice media.