Saturday, 03 November 2012 22:09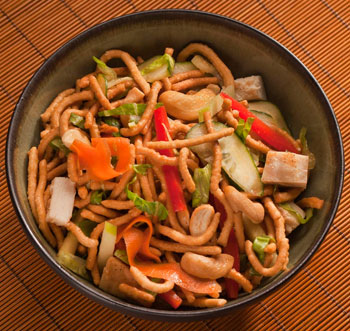 When teaching the development of successful children's menus, emphasize to your students that all five human sensory perceptions (and an arguable sixth) must be put into play.
By Eric Stein, RD, MS, CCE
Getting kids to eat a nutritious meal doesn't have to be a challenge. Just as there's no one-size-fits-all learning style in the classroom, kids don't respond to food stimuli the same way, either. Each child is born with a dominant sense that guides his or her food choices.
Appealing to the senses has a direct bearing on parents' success getting kids to eat enough of the right foods. And while it is commonly perceived that we eat with our eyes first, aroma and sound also play vital roles in building hunger.
The following recipes are not only visually striking and flavorful, but also appeal to the senses of smell, touch (including texture and mouthfeel) and/or sound: