Guest Speaker: Chefs and Farmers Unite
04 March 2012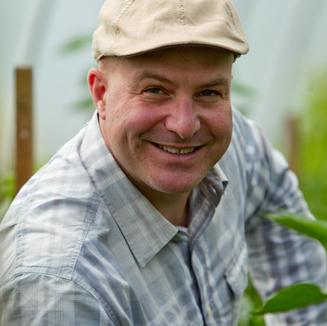 The recent Farming for the Future Conference promoted new ideas and learning to the benefit of all.
By Jamie Moore
I recently organized the 2012 "Sustainability in the Food Service Industry" pre-conference sessions at the Pennsylvania Association for Sustainable Agriculture's (PASA) 21st-annual Farming for the Future Conference, which brought together more than 2,000 farmers, processors, consumers, students, environmentalists, business and community leaders and chefs.
These sessions, which placed both noncommercial and commercial foodservice professionals in the same room as farmers, are an important step in understanding each other's needs and challenges. As a PASA board member, I created "Sustainability in the Food Service Industry" in 2011 to give local producers a forum to introduce their products to chefs primarily from Parkhurst Dining (a division of Eat'n Park Hospitality Group). From there, our chefs took what they learned to new levels.
In addition to FarmSource (our buy local program), where Eat'n Park Hospitality Group in 2011 made $22 million in local food purchases and has partnerships with more than 200 farmers, our chefs were able to forge unique partnerships with several college and university farms. At one college, ground beef is utilized from dairy cows raised on the campus farm, while produce at another is picked the very day it's prepared for students. Many of our chefs have organized ways for our guests to participate in community-supported agriculture programs where shares of produce are pre-purchased from farms. And, even growing our own, which was viewed as a novelty, has become almost a standard at many Parkhurst-managed locations.
The popularity of last year's sessions piqued interest with sister company Cura Hospitality. Operators outside of our organization, including representatives from other foodservice contractors, restaurant owners and operators, farmers and students from Penn State University, also attended these sessions to learn from Eat'n Park Hospitality Group, which is leading the movement on local and sustainable. We are happy to help educate behaviors and other chefs from our industry. Sharing best practices across all channels is the right thing to do.
I instructed a class on how to read and understand new food labels as well as focus on the differences between ultra-pasteurized milk, pasteurized milk and raw milk. Mike Passanita, Parkhurst executive sous chef at Saint Francis University in Loretto, Pa., taught a class on partnering and building relationships with local farmers, while Mike Galterio, Eat'n Park Hospitality Group food-code specialist, offered his expertise on creating HACCP guidelines when using home-grown foods. Attendees also learned about composting in the kitchen and hyper-local farming.
Putting farmers and chefs in the same room where they can gather new ideas, learn and network not only improves their businesses, it also helps our members promote profitable farms that produce healthy food for all.
For more on "Sustainability in the Food Service Industry" sessions, visit www.pasafarming.org/conference2012/track_4.htm.
---
Jamie Moore is director of sourcing and sustainability for Eat'n Park Hospitality Group, founded in 1949 as a family car-hop, based in Homestead, Pa.