Saturday, 30 January 2010 11:53
By Eric Stein, M.S., R.D.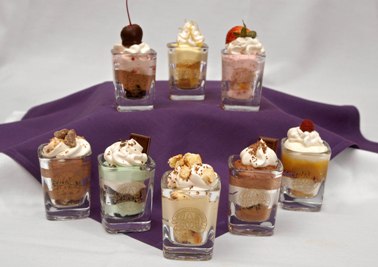 Can the words "light," "healthy" and "desserts" even be used in the same sentence? More than ever, chefs are proving that they can.
Most basic dessert recipes rely on just a few key ingredients, such as butter, granulated sugar, eggs, heavy cream, chocolate and flour. Although the outcome is usually tasty, these ingredients often result in desserts full of empty calories and few nutrients. In a time of calorie-conscious consumers, chefs are beginning to take basic dessert preparations and make them healthier through the use of ingredient alternatives and by adding nutrient-rich foods.