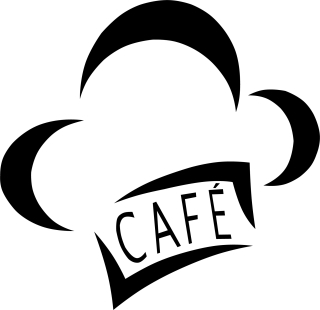 CAFÉ Award Application Deadline Extended
Eight CAFÉ awards offer cash prizes, free conference registrations and peer recognition. Don't miss this professional opportunity.
By Lisa Parrish, GMC Editor
Every year CAFÉ offers culinary educators the prospect of being recognized for their outstanding efforts in areas such as entrepreneurship, sustainability, classroom or program innovations, and an outstanding commitment to quality culinary education. Previous winners have inspired their culinary students and peers to achieve success and positively changed culinary education with their leadership and example.
The application deadline for the eight awards has been extended to April 8.
The Green Award recognizes instructors who incorporate sustainability into their curriculum and operations. The award is not dependent on the size of the program but the educator's commitment to green practices. A previous winner created an indoor hanging herb garden while another winning program built a complete farm-to-plate public restaurant with farming produce and proteins from their school's Urban Farm. Educator's with a deep commitment to sustainability practices can click here for award details. The cash prize for this award is $1,000.
The Food Entrepreneurship Award identifies culinary programs that either teach or encourage entrepreneurship in their programming or implement revenue-generation and cost-savings into their operations. Culinary education is expensive to implement and instructors have been creative in generating ideas that help the financial bottom line and yet provide students with on-point culinary skills. Educators with unique programs click here for award details. The cash prize for this award is $1,000.
Innovation Awards, one for secondary and one for post secondary, include a grand prize and possible runner up. Cash prizes are $1,000 for the first-place finisher and $500 for the runner up. Both prizes are available at both educational levels, secondary and post secondary. Finalists will be selected based on pioneering new programs, innovative educational methods, partnerships or creative relationships with the local community. Educators interested in this award can click here for program details.
Two Educator of the Year Awards recognize instructors with a true commitment to quality education for culinary students and the advancement of the culinary, baking and pastry, and hospitality professions. There will be two $1,500 cash prizes and the awards are open to secondary, post secondary and educators in the non-profit culinary training sector. Educators whose passion for teaching culinary arts has propelled them to excel with their students and in their programs can click here for more application information.
In addition to the cash prizes, all award recipients receive a complimentary registration to CAFÉ's 15th annual Leadership Conference, held June 20-22 in Charlotte, N.C., as well as a plaque honoring their achievements. All applications are due by April 8 and can be submitted via email to This email address is being protected from spambots. You need JavaScript enabled to view it..