Master of Wine Adam Lapierre Joins Teaching Staff at San Francisco Wine School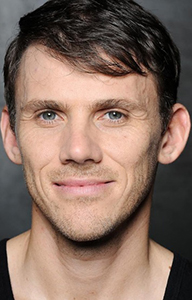 With the addition of Master of Wine Adam Lapierre (pictured) to the team and three brand new programs to the schedule, San Francisco Wine School now boasts top-level educators from, and coursework for, all four major wine credentialing bodies. The school's elite group now comprises three Master Sommeliers (Court of Master Sommeliers), three with Diplomas in Wine & Spirits (Wine & Spirits Education Trust), three Certified Wine Educators (Society of Wine Educators) and one Master of Wine (Institute of Masters of Wine). This guarantees that, no matter which educational path wine students choose, they will be fully supported by San Francisco Wine School.
These moves also help San Francisco Wine School meet the four significant goals they sought to achieve by 2015:
Build a new kind of wine school with a modular path
Pioneer visionary wine programs unlike any others and deliver them in progressive and unique ways
Provide preparatory programs for students pursuing certifications from any major credentialing body
Solve one of wine study's most perplexing problems, "credential blur"
"Credential blur is one of the greatest challenges for those looking to advance their wine careers," says David Glancy, founder of San Francisco Wine School. "Students are confused by the maze of wine-study programs and certifications available, some of them offering competing and even misleading claims. It's nearly impossible for students to figure out which one is [the] right one for them.
"A one-size-fits-all program is not the answer. We believe credential programs can work together and, when they do, students will get the best-rounded knowledge and a global perspective. With Adam on our team of rock stars, we're armed with the most well-respected, relevant and impactful credentials in the wine industry. Now we can now fully deliver on our vision."
As part of that vision, Glancy has pioneered powerful wine-certification preparatory programs (for Certified Specialist of Wine, for example) and, when no certification existed, he developed programs unique in the industry to bridge those gaps, including Somm Essentials and California Wine Appellation Specialist®.
Under San Francisco Wine School's innovative modular structure, students can sample individual workshops from respected certificate programs or pursue one of the School's visionary wine programs, focusing on the topics they want or need, when it works best for them. To help students chart their path, the school has developed an overview that outlines courses of study by certification or career path.
A visionary for wine education, Glancy delivers programs in progressive and unique ways that work for both serious enthusiasts and those working in the business. In addition to traditional classroom programs, students can also choose from traveling three-day intensives and cutting-edge online programs in the school's virtual classroom.
For more information, visit San Francisco Wine School at www.sfwineschool.com and on Facebook, LinkedIn, Yelp and Twitter.