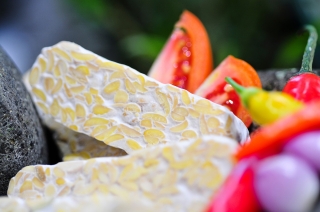 Tempeh: An(other) Alternative Meat Protein Made from Soy
28 February 2022
Tempeh offers chefs a creative plant-based protein option made from soy that is not tofu.
By Lisa Parrish, GMC Editor
Feedback & comments: This email address is being protected from spambots. You need JavaScript enabled to view it.
Culinary instructors teaching students to cook plant-based foods are ahead of the curve when looking at the restaurant landscape now and into the future. Many signs from the previous eight months support the new direction dinners are seeking.
For instance, fine-dining New York City restaurant Eleven Madison Park reopened last summer with an all-vegan menu and the 2021 Met Gala served only sustainably-sourced, plant-based foods. Add to this the just-released 2022 James Beard Award Chef Semifinalists list that included two plant-based chefs from Chicago and New York.
This area of the culinary terrain is growing and instructors should understand alternative meat options and how to teach them. When asked to provide an example of a plant-based protein, many chefs would offer the most well-known – tofu. However, tofu is just one processed soy product available. Another is tempeh: tofu's nuttier, earthier, healthier cousin.
Tempeh vs. tofu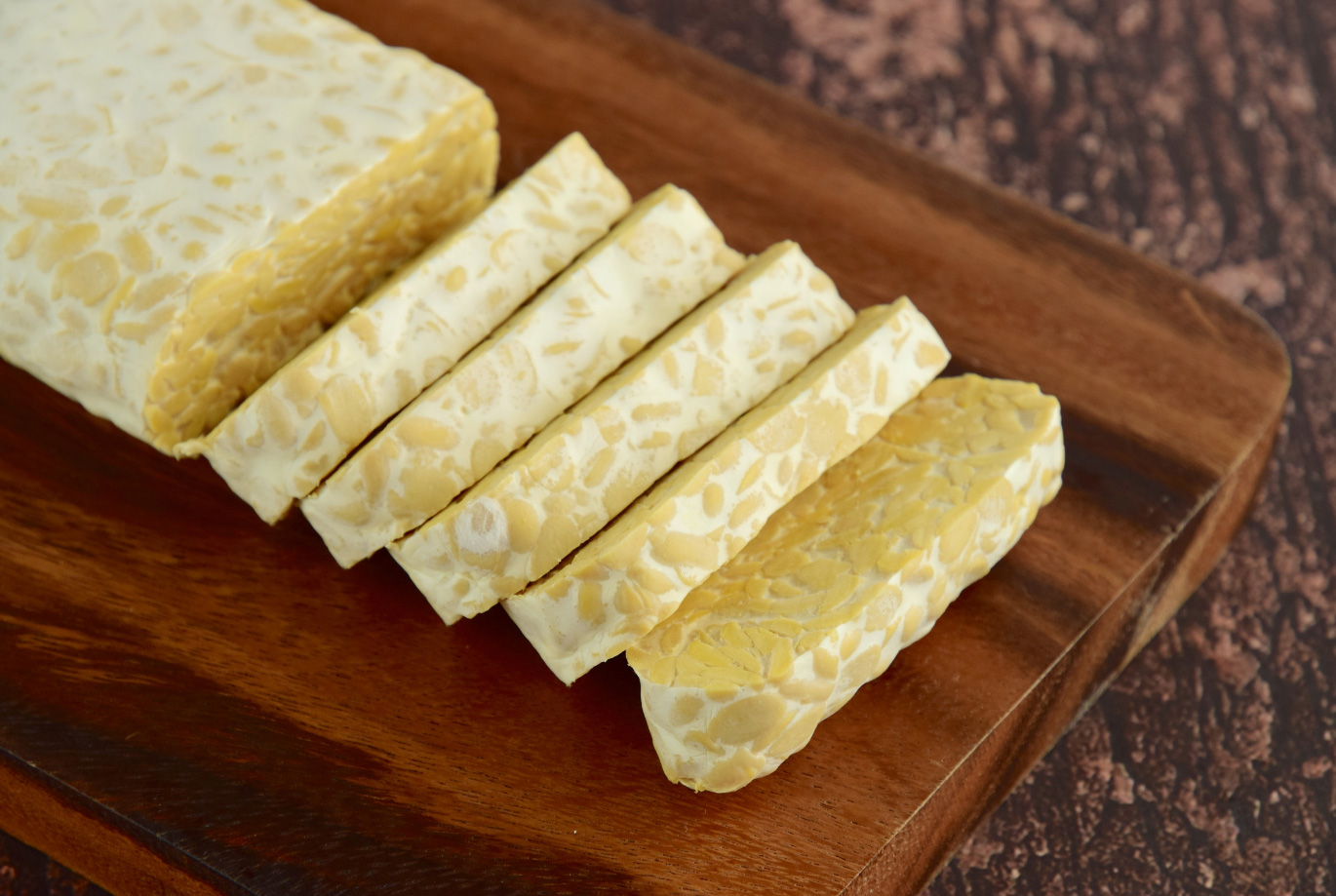 Tempeh has a high-protein content (18 grams per serving), is versatile (can be cut or crumbled into a wide variety of dishes) and is made with three ingredients: soybeans, water and brown rice. It is produced when whole soybeans are soaked, cooked and fermented. Once completed, it is pressed into a firm, meaty patty. While soy is its main ingredient, brands of tempeh can contain other ingredients including sesame seeds and millet, along with flavorings such as maple syrup and soy sauce. Tempeh's flavor is mostly neutral with hints of earthy umami and its texture can be described as dense and chewy.
Tofu is also made from soybeans with the outer hull removed. The hulled soybeans are blended with coagulated soy milk (think cottage cheese) and pressed into white solid blocks of varying softness, from silken to super firm. Tofu has 8 grams of protein per serving.
Overall, tempeh is higher in protein, prebiotics (associated with fermented foods) and fiber. Although its flavor is stronger than tofu, it would still be described as neutral. Tofu is lower in calories and higher in calcium. Both are low in sodium and cholesterol.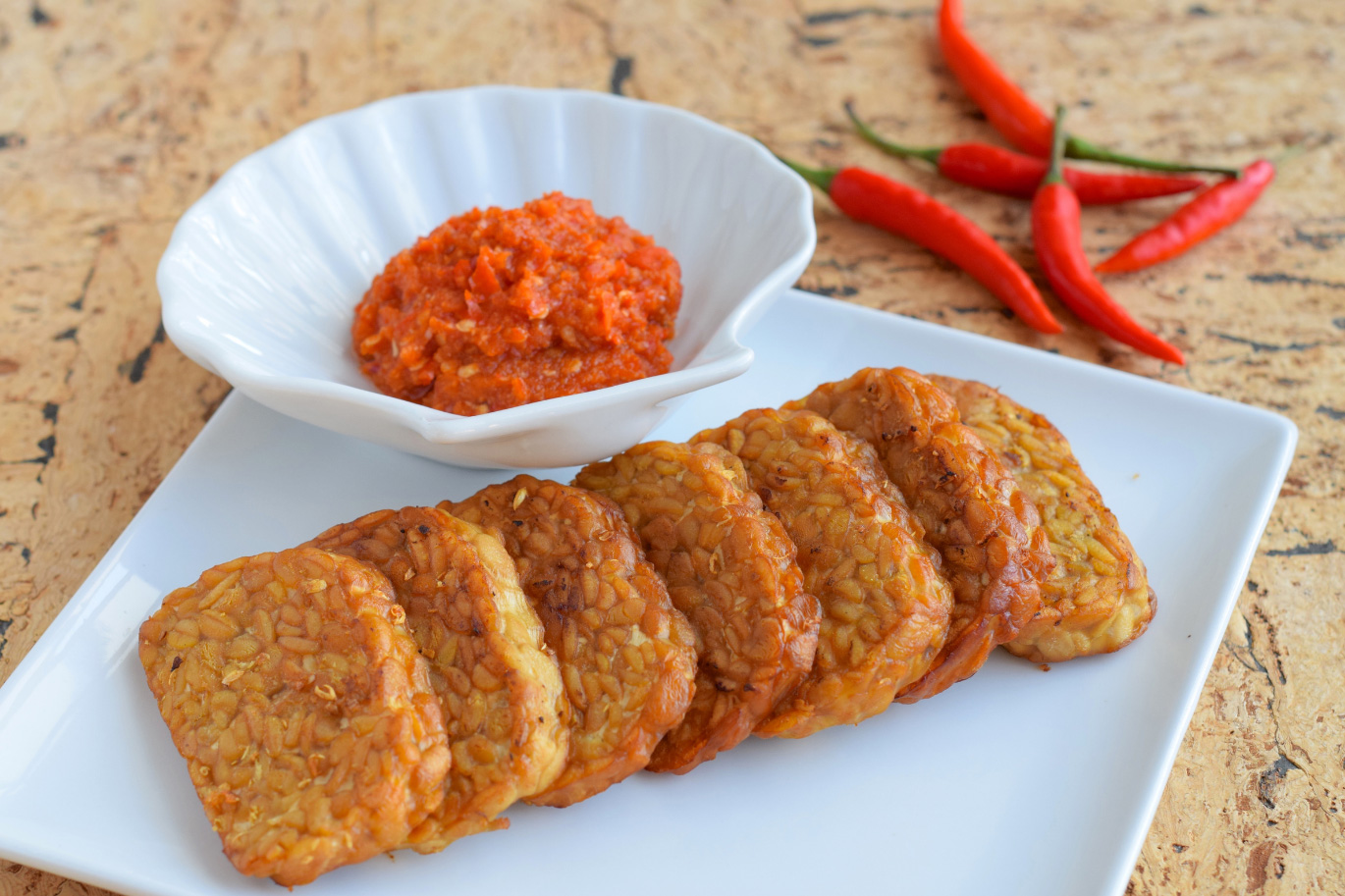 Tempeh's versatility across menu parts
Tempeh's mostly neutral flavor profile is appropriate in any cuisine. Think of tempeh as a blank canvas that can absorb many flavors allowing for expanded usage across menu types. Tempeh is a great vehicle for sauces or dry rubs. Chefs can also grate or crumble tempeh for a healthy substitute to ground beef.
As consumers are looking to add more plant-based protein into their diets, tempeh is also growing in popularity as a menu item in restaurants. In fact, there has been a 41 percent increase over four years on menus, according to Plant Based is Sprouting, Datassential, March 2020.
Preparation techniques
Technically, tempeh is ready to eat but cooks can steam or boil it to make it more tender. Roasting and browning tempeh greatly enhance flavor. Deep frying is also another way to evenly brown the whole piece of tempeh.
Marinate and pan fry
Tempeh takes well to marinades. Good tempeh marinade ingredients include soy sauce, vinegar, citrus juice, coconut milk, peanut butter, ginger, spices, or sweeteners like maple syrup, agave nectar or honey. Even a quick coat of soy sauce and a few other seasonings significantly heighten the flavor. Cut an 8-ounce tempeh block into 1/4 inch-thick slices and marinate for 10-20 minutes. Pan-fry over medium heat until golden brown and crispy.
Oven baked
Chop the tempeh into 1-inch cubes and steam it. (Don't skip this step as steaming before baking or grilling helps soak up a marinade and infuse it with extra flavor.) Steam the cubes for 10 minutes and make a marinade with ingredients such as tamari or soy sauce, rice vinegar, maple syrup, olive oil and sriracha. Marinate the steamed cubes for at least 30 minutes and bake. Spread the marinated cubes on a parchment-lined baking sheet and transfer to a 425-degree oven for 10 minutes. After 10 minutes, remove and brush additional marinade over the cubes. Bake for another 10 minutes until the cubes are charred around the edges.
Blackened
Tempeh coated and seared with blackening spice makes a tasty addition to salads and vegetable bowls. Use Cajun-style seasoning with equal parts paprika, cayenne, black pepper, garlic powder, dried oregano, dried thyme and salt. Brush tempeh patties with oil, coat them with the spice mixture and sear in a hot frying pan. Let the spices smoke for 5-10 seconds to blacken.
Crumbled into sauces, chilis, soups and stews
Like tofu, tempeh takes on the flavor of whatever it is cooked in making it a versatile way to add heartiness and protein to a meal. Add crumbled, grated or cubed tempeh to spaghetti sauce, stew, chili or curry.
Simmer
Steaming tempeh straight from the package helps to alleviate any bitter taste. Place sliced tempeh in a saucepan and cover with water or vegetable broth. Bring liquid to a boil, reduce heat and simmer for 10 minutes. Then remove the tempeh and proceed with marinating, grilling, baking, or otherwise seasoning and cooking it.
Instructors interested in finding out more about tempeh can visit Lightlife, a company that first introduced tempeh into the market in 1979. The website features popular tempeh recipes such as sesame ginger tempeh power bowl with quinoa and sweet potatoes and smoked tempeh club with lemon mayo, as well as additional information on other plant-based alternative meat products.