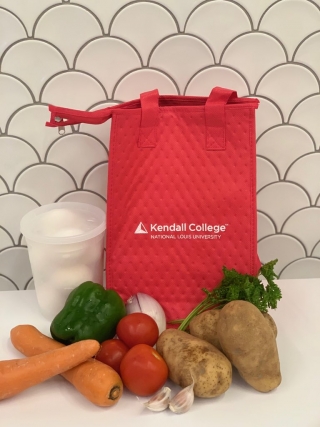 Creative Food Kits Spur Culinary Inspiration During At-home Cooking Instruction
02 November 2020
The idea of food kits moves from the restaurant sector into culinary education at Kendall College.
By Lisa M. Parrish, GMC Editor
Bor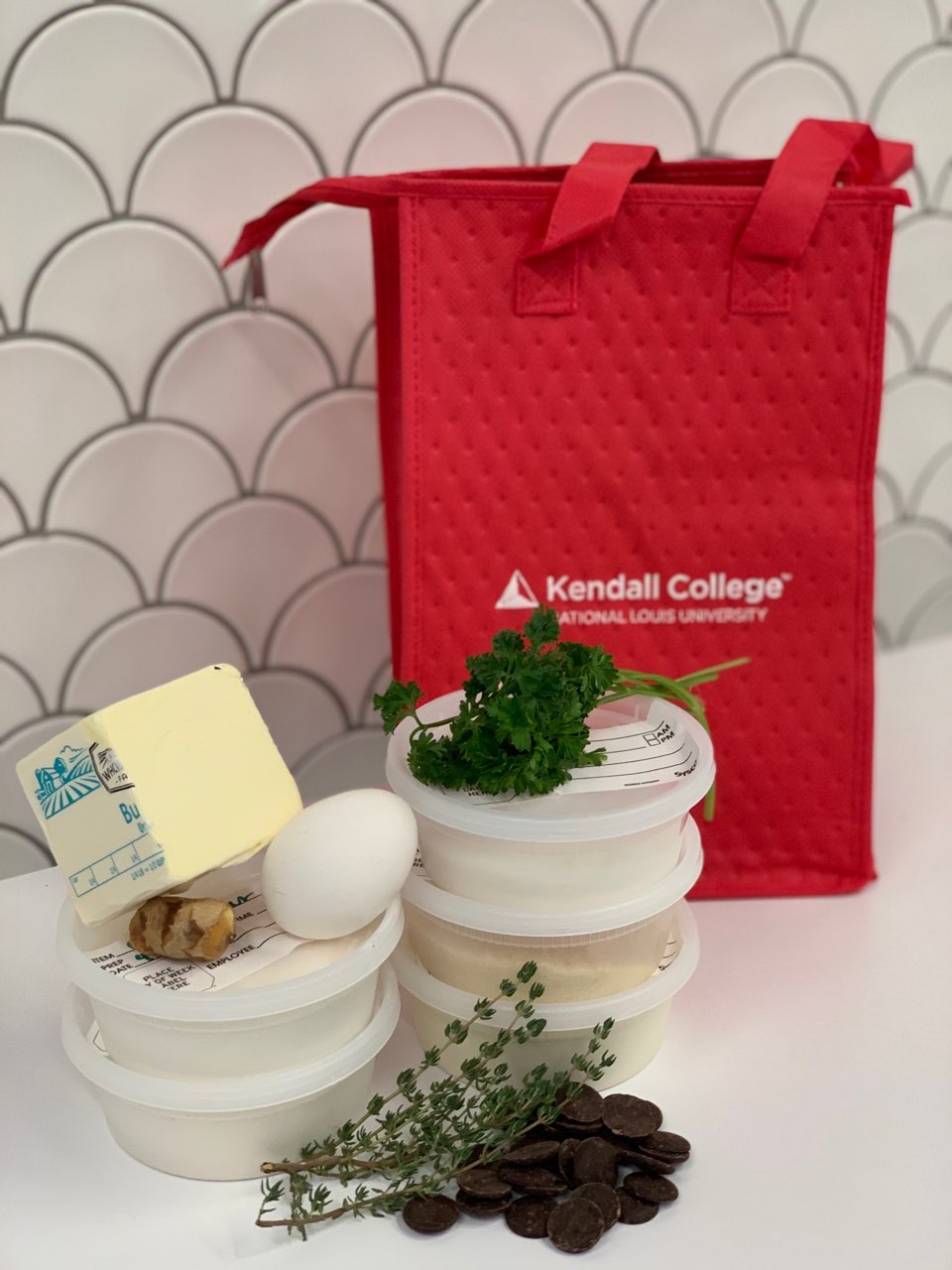 rowing from COVID-19 survival tactics popular with grocery and food delivery services, food prep kits are finding their way into culinary education as young chefs continue their education cooking at home. Students have overwhelmingly approved of the red-bag creative cooking tasks since their introduction during the summer session at Kendall College.
Sixty percent of culinary classes utilize two food prep kits during the class session, according to Wook Kang, Kendall College at National Luis University program chair and culinary arts instructor. Examples include jam kit, roasting kit, knife skills kit, sugar identification, salt identification, cheese tasting kit and egg cookery kit.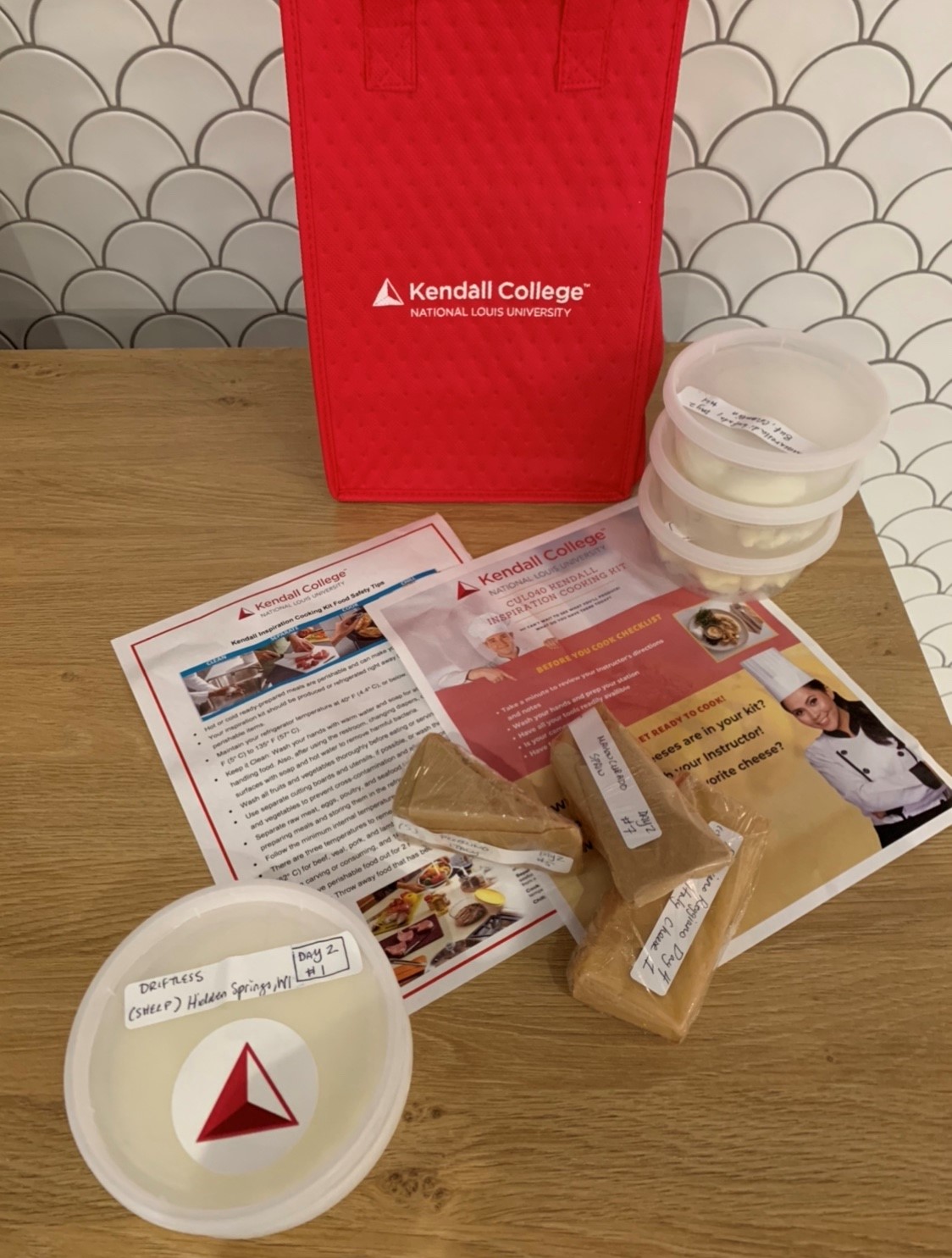 Students receive the kits on the day of their class. It is packaged by trained personnel and meet or exceed all safety measures with perishables stored in insulated bags and dry goods packaged in paper bags. Kits not only contain the required food but also an instruction sheet. Each card begins with a checklist of items students are required to accomplish before the lesson such as washing hands, reviewing instructions and getting their camera and kitchen equipment ready. The second section walks students through the lesson from reviewing the ingredients to taking pictures of the final product.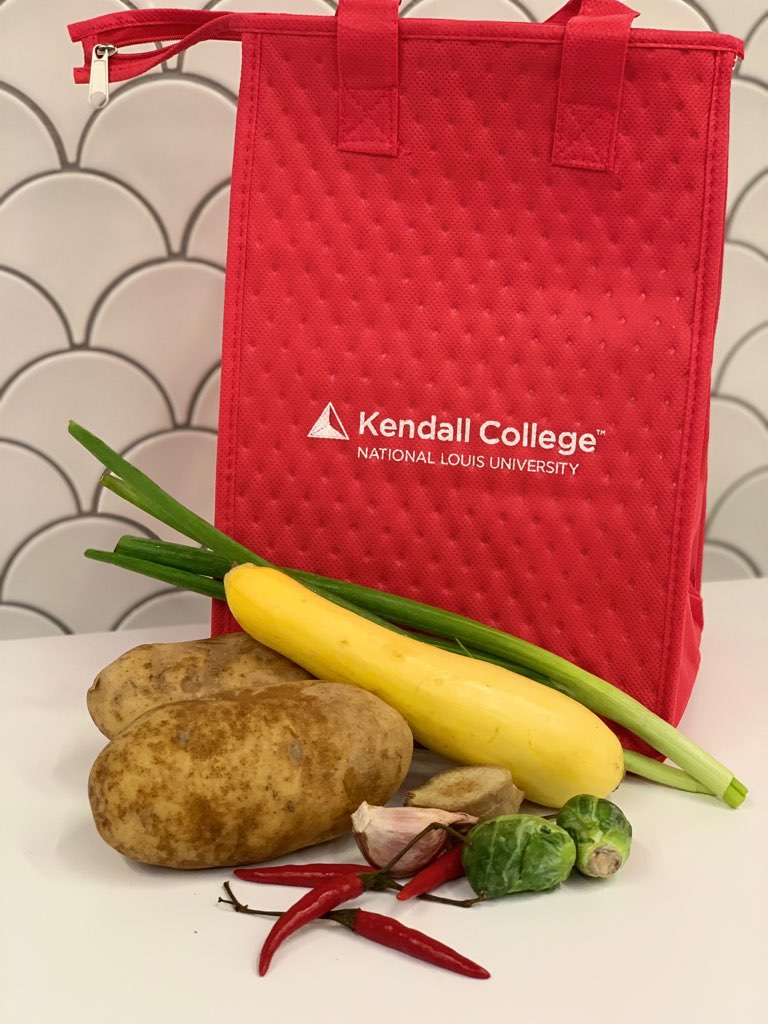 "We wanted to provide students the opportunity to learn a specific theme or skill, while thinking 'outside-the-box' and creatively conceptualizing new ideas," Kang said. Each take-home kit was designed with inspiration and technical skills in mind.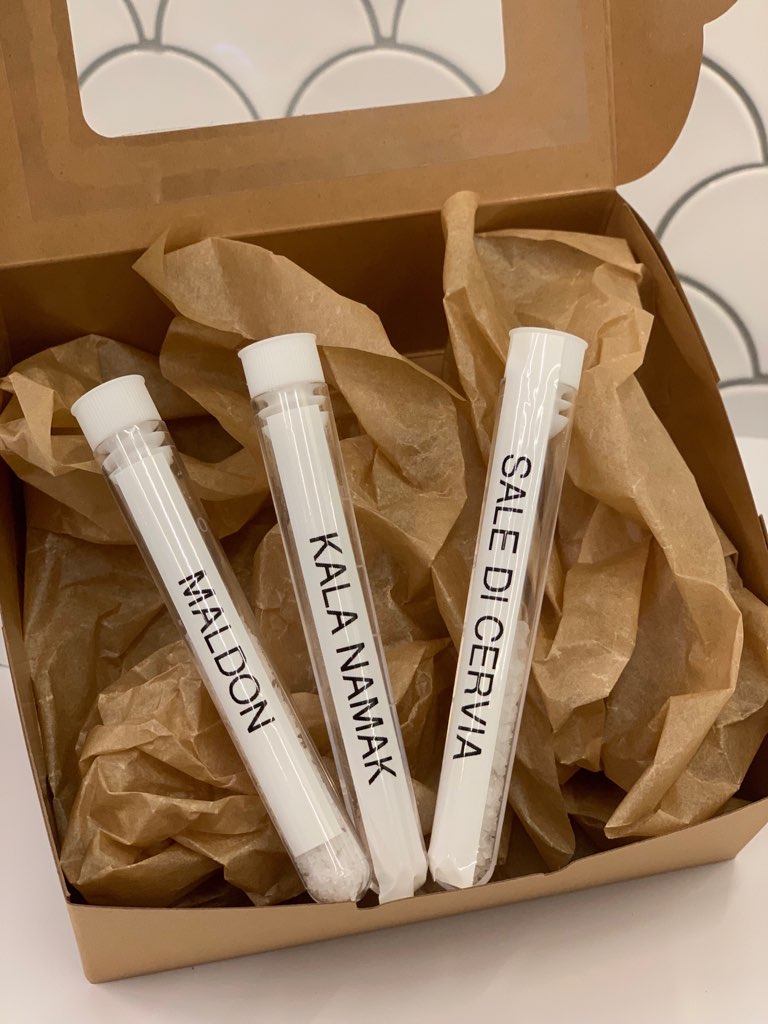 Kang said students have reacted very positively to the kits. "With the various themes and products they receive, they really enjoy the experimentation factor and the opportunity to learn while in the comfort of their own home. Students have made roasted chicken with pan gravy, herb shortbreads with chocolate, and potato dauphinoise," he said.
The kits have been an important aspect of connecting with culinary students when face-to-face instruction has been limited. "We wanted our students to enjoy the process of learning, while still engaging with them outside of the classroom," Kang said. "The food prep kits allowed students to have fun at home while learning the course outcomes and objectives."
Click here to see a student's Spice Kit submission complete with concepts relating to spice smells and tastes and pictures of an application.