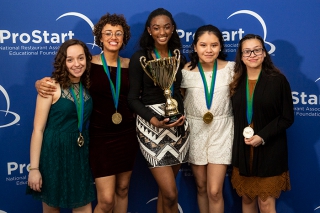 Icing the Competition: Feminist Restaurant Concept Wins National ProStart Management Award
31 May 2018
Liquid nitrogen infused dessert helped illustrate how ice cream and science work together in winning management concept.
By Thomas Smith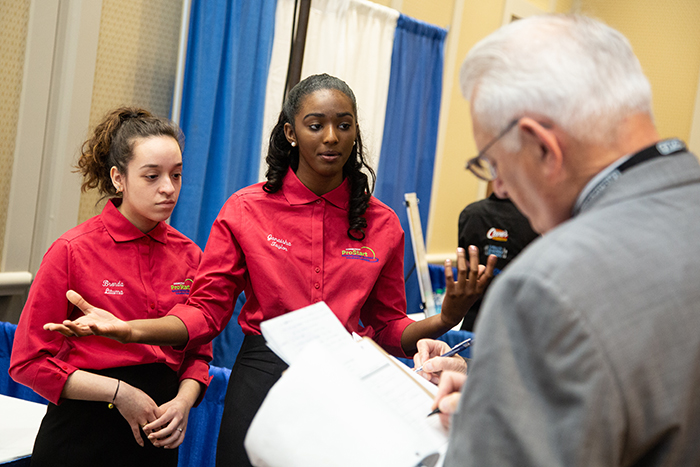 What could a group of high school girls know about managing a restaurant? A great deal, according to the restaurant and management judges of the 2018's National ProStart Invitational competition. They awarded this all-female high school group from New Haven, Conn., first place for their ice cream parlor concept.
The Wilbur Cross High School group conceptualized and presented their idea for an ice creamery that supports women in the fields of science, technology, engineering and math (STEM). "We thought about STEM because we know women are underrepresented," said team captain Janaisha Taylor. "Men make up more than 75 percent of the STEM field, so in our restaurant we promote science everywhere. We have an interactive STEM display board where customers can learn about annual scholarships and other women who have made accomplishments in STEM fields."
Standing behind the successful and driven team of young women is their supportive mentor and coach, Nathaniel Bradshaw. Bradshaw works as the head of Wilbur Cross's culinary program and said ProStart attracts a lot of interest in his 200-student program. Although Bradshaw remembers a time at his school when funding for and interest in culinary arts was scarce, his program has recently become so popular it now has a waitlist.
"Thanks to Chef Bradshaw, I am closer to my dream of owning my own bakery," said student Jessica Rose. "He is a true role model and I am so proud to call him my teacher and mentor. I thank him for everything he has given me over the past three years."
Lisa Lapidus, a history teacher at Wilbur Cross, also helped the management team prepare for competition. Improving the team's communication skills was a large part of her role as proper grammar and articulate speech contribute to a team's performance. Lapidus also helped the girls present themselves professionally, as well as making sure everyone's ideas were represented in their restaurant concept.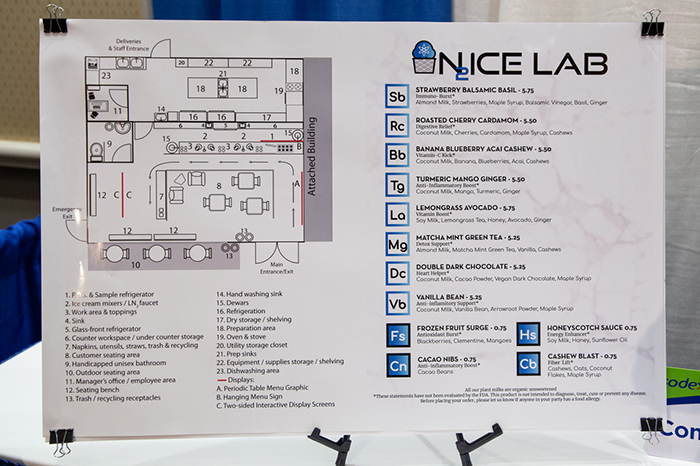 Taylor said her team workshopped their idea considerably over the course of the competition and improved upon details every step of the way. The team knew ice cream would be a hit, but later decided to use liquid nitrogen to create a desert with a more appealing appearance and fewer ice crystals. The student said the use of food science in her team's restaurant concept also informed their decision to focus on the underrepresentation of women in STEM fields.
"All of us wanted to come up with a concept focused on women," Taylor said. "So we stuck with STEM and women. The journey took a lot of research and practice. We made scripts and went over them daily. We went over critical thinking questions, anything that would pop up in the business. We competed at states, then we competed at regionals, and it was the same process. We took the feedback we got from judges to improve our business and improve our performance. It was really fun watching my team grow, including myself."
The hard work and dedication of the Wilbur Cross team ultimately paid off and the results may be life changing for the victors. Each year, hundreds of thousands of dollars are awarded to winning teams.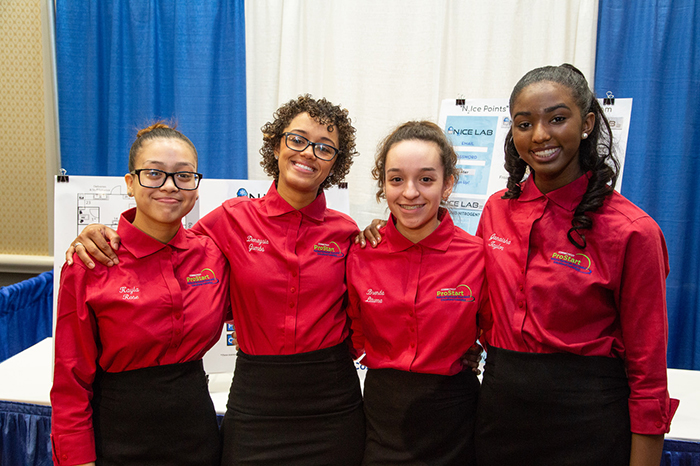 "I want to give these students an opportunity in their life, to become someone," Bradshaw said. "To have the opportunity to go to college. I know they don't have a bunch of financial support. I have a lot of my students looking forward to being in ProStart. They come to ProStart and know there are scholarships."
Bradshaw said the high school is in a struggling district, where violence on the streets is a real problem. He enjoys helping his students through cooking and appreciates that his program gives students a productive place to go after school hours.
"This year was special because of these students, because they put everything into it," Bradshaw said. "That's why I'm still speechless about it."
---
The National ProStart Invitational is an annual competition featuring teams of high school students from across the country. Qualifying for this prestigious event requires victories at both state and regional ProStart competitions. This year's National ProStart Invitational was held in Providence, Rhode Island, and featured competitions in both culinary arts and restaurant management.