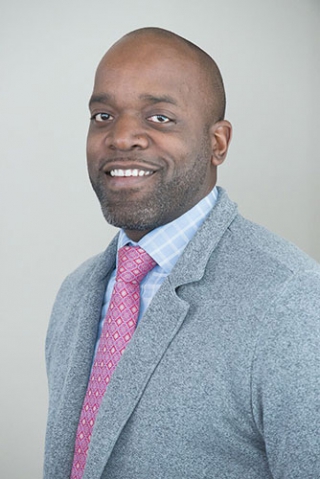 Educating Students on Food Delivery Apps and Restaurant Business Models
Kendall College Business Incubator helps future entrepreneurs understand how and when to partner with a food delivery app business.
By Rob Watson, Director of the Kendall College Incubator and International Outreach
GrubHub, UberEATS, DoorDash and many others. There is no shortage of food delivery apps or the businesses that create them. And I must confess that I use these services on a weekly basis. I appreciate the convenience and having the ability to scan countless restaurant menus in an instant. As a customer, I love the innovation. As a Kendall College educator, I find the impact of food delivery apps on restaurant business models fascinating.
For this reason, our team of culinary and business instructors work closely with our students in the classroom and in our Kendall College Business Incubator to help these future entrepreneurs understand that the decision to partner with a food delivery app involves a great deal of thought and research. This includes understanding the market and customer base, how well the restaurant concept pairs with food delivery and determining how the cost to partner with a delivery app impacts the restaurant's bottom line.
I live in Chicago, which is the perfect backdrop for delivery apps. The restaurant scene is first-class. Plus, residents and visitors are passionate about food. To them, finding an out-of-this-world hamburger is a one-of-a-kind experience. Chicago residents are also pre-programmed to seek out delivery, and the city is home to an ultra-competitive restaurant industry, making it important to note how your competitors are connecting with their customers. If I owned a restaurant in a market with these characteristics, this would be a big checkmark in the "pro" category. On the flipside, if my restaurant was located in a smaller city with a less enthusiastic customer base where ordering food for delivery is more of an afterthought, I would be less likely to partner with a delivery app.
The business owner and manager also need to determine if a delivery-app strategy fits the restaurant concept. Fast-casual food tends to travel well, arriving at your door with an appearance, smell and taste that is not much different than what you would get while dining in the restaurant. An entrée from a fine-dining establishment, on the other hand, will lose some of its luster during the one-hour trip from the kitchen to your front door. Keep in mind the fine-dining customer also pays well over $50 for a dish because of the presentation, taste and atmosphere.
Along with the marketplace and the restaurant concept, the restaurant decision makers need to take a close look at the cost associated with food delivery apps. It is not uncommon for these services to take between 15 and 30 percent of the sale, which cuts into profit margin. That is why it is very important to have a strong understanding of food cost so you can create an online/delivery menu that will deliver the business a profit after the delivery app gets its share. And because food prices fluctuate, the restaurant owner must constantly be mindful of the impact this will have on their bottom line. When necessary they must be willing to change the delivery-app menu or abandon the program altogether, if it fails to give a positive return on investment.
Food apps, and delivery in general, will continue to expand. That's because customers are busy and many just don't have the time to cook a good meal. Ten years ago, we never thought of teaching our students about the impact of food delivery apps. As the industry evolves, it is our duty as educators to arm our students with the knowledge necessary to identify emerging trends, understand the impact on their restaurant and industry as a whole and make strategic decisions that will ultimately result in satisfied customers and a healthy business.
---
Rob Watson is the director of the Kendall College Business Incubator and International Outreach, as well as an instructor in the college's business school. Since joining Kendall College in 2012, Watson has won the school's Award for Excellence in Teaching Award. Rob has a wealth of experience in marketing, product management, entertainment and music publishing.
Photo courtesy of Kendall College