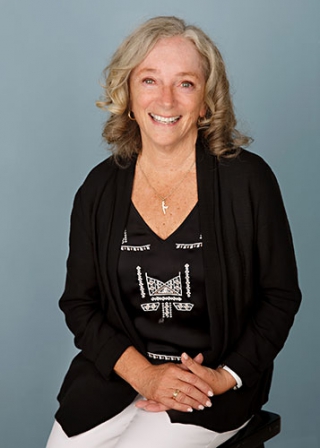 CAFÉ President Mary Petersen Among Award Recipients at ACF National Convention
CAFÉ's Mary Petersen received the ACF President's Medallion during the Cook. Craft. Create. American Culinary Federation's national convention held in July. This award recognizes a person for his or her outstanding contribution to the culinary profession and was bestowed by ACF Past President Thomas Macrina, CEC, CCA, AAC.
Other educational award recipients include:
ACF Chef Educator of the Year
Costa Magoulas, CEC, CCE, CCA, AAC
Dean, Mori Hosseini College of Hospitality and Culinary Management, Daytona State College, ACF Central Florida Chapter
ACF Student Chef of the Year
Madeline Black, student
Utah Valley University Culinary Arts Institute, Orem Utah, ACF Beehive Chefs Chapter Inc.
ACF Student Team National Championship
ACF Chefs de Cuisine Association of St. Louis Inc. Student Team: Nick Norton, Sean Pham, Tim Polacek, Derek Kaliszewski, CC; and Nick Wenz
Coaches: Brian Bernstein and Scott Scheible
Baron H. Galand Culinary Knowledge Bowl
Kendall College: Nikhil Bendre, CC; Brandy Freberg; Benton Givens; and Joshua Ludwig |
Coaches: Wook Kang, CEC, and Nelia Salvi, CC
The convention offered more than 1,100 chefs, cooks, students, industry professionals and culinary enthusiasts an opportunity to investigate culinary frontiers that will influence innovation in the foodservice industry. For a full list of award recipients, visit wearechefs.com/2017/07/19/the-2017-american-culinary-federation-award-winners/.