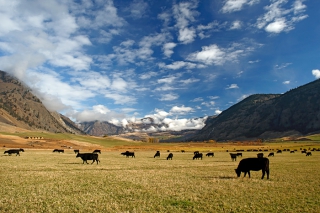 Home on the Ranch
30 May 2018
Tending to the cattle just like family sets the Prescott ranch apart.
By Thomas Smith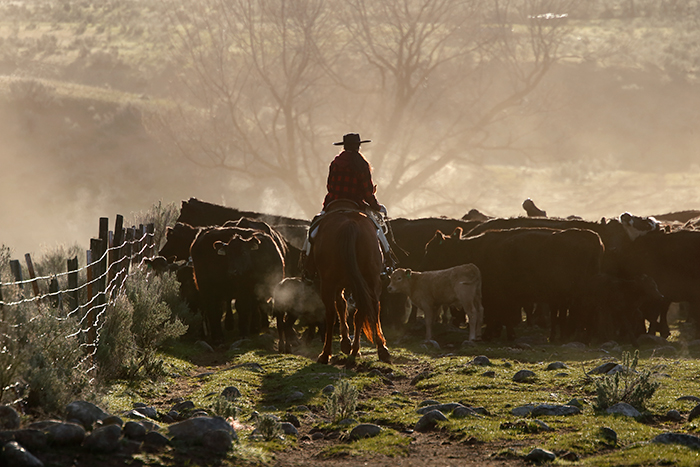 Prepared either by itself or as part of a dish, beef is one of the most succulent proteins. However, many chefs and beef consumers may not realize the tremendous amount of care that goes into raising each cow in the beef production industry. In places like the high desert plains of Jerome, Idaho, humans and cows live symbiotically, alongside their horses and dogs, as cattle ranchers have done for a very long time.
One such rancher, Roy Prescott, often compares the treatment of his livestock to the way he treats his own family. The Prescott ranch spans nearly 26 thousand acres, and the space is divided into four 6,480-acre sections. Land use can be anywhere from one cow per 17 acres to one cow per 26 acres, depending on the season, which means Prescott's ranch can house anywhere from 400,000 to 700,000 cows at one time.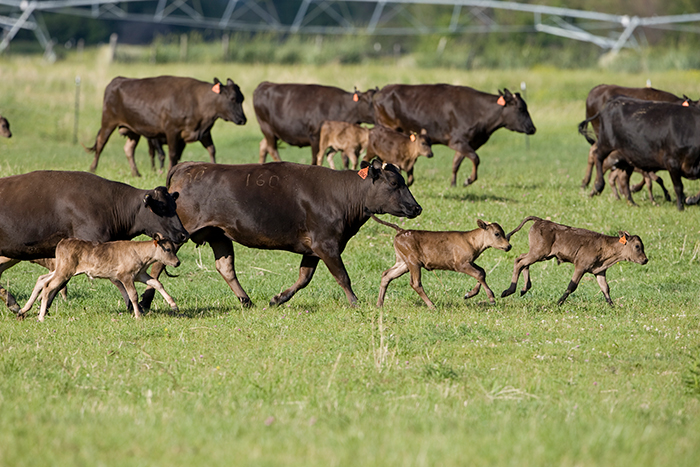 "Every one of our cows has their own record," Prescott said with a chuckle, "I think I could tell more about an individual cow- how she does with her calf- than I could with my own kids." Even with detailed records, the 70-year-old Idahoan still spends most of each day amongst his herds. This is an important part of ranching because it ensures the health and well-being of the cows and alerts ranchers to any problems.
Some potential problems include irrigation, water sources, parasites and disease. Prescott checks all irrigation systems daily, which are mainly deep well systems. He said water sources are also important because cattle do not gain as much weight when they must travel for water. To protect cows from parasites, cattle herds are wormed and de-flied regularly. "A vaccination program is critical just to maintain good health," Prescott said. "Nothing more, nothing less than we would with our own kids." These programs defend against disease and the rancher said vaccines have revolutionized the industry. He said his late father, the man who established the ranch Prescott tends to, wouldn't even recognize the ranching operation today if he were to see it today.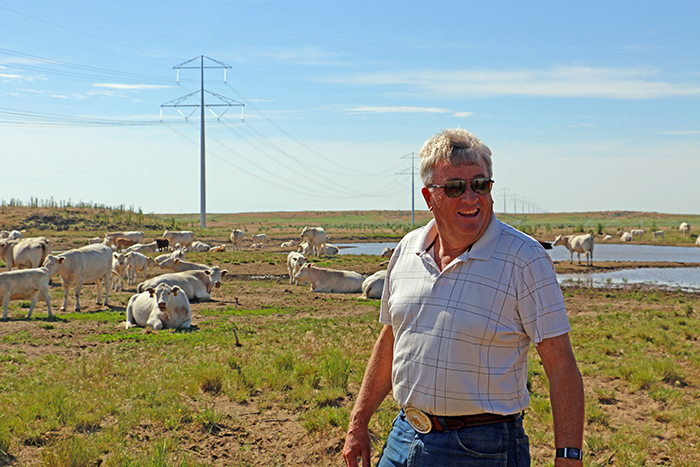 Prescott said a strong work ethic is paramount to providing cattle with the kind of attention they need to make a ranch profitable. The ranch owner himself is always awake before sunrise, and said he stays out until after sundown about 75 percent of the time. Lunch is a luxury that does not fit into Prescott's schedule. He said he doesn't need it and is usually too far out by lunchtime in any case. He added that his wife will occasionally force him to eat lunch.
Doing everything to ensure the ranch's well-being is just part of the job, and although humans take holidays, cows do not. "I never had a Christmas where I didn't go out and see cows, or do something with cows, and come home and open my Christmas presents at one in the afternoon," Prescott said. He said every holiday goes much the same way in his family.
Ranchers are always looking for new ways to ensure maximum sustainability, Prescott said. He said ranchers are especially concerned about damaging the environment with practices like overgrazing because their livelihood depends on the land.
Agri Beef, the company Prescott partners with, contributes to sustainability in many ways. For example, Agri Beef has initiatives to fertilize manure, reclaim used water, and reduce transportation by relying on local sources of cow feed. The rancher said Agri Beef is as good a company as anyone could hope to work for. He said he likes their standards and the way they treat their employees and he finds their business practices helpful to producers.
Chefs can be the best advertisement for the beef industry, the rancher said. For him, "Beef has to be succulent. It has to be moist. And it has to have a beef flavor." With a smirk, he added that hamburgers and pot roast are personal favorites of his, in part because they remind him of his mom.
The hard work that goes into fattening each cow produces marbling in the meat. Prescott said marbling can be seen in cuts of steak at the grocery store, and looks like white flakes. Not only does marbling signify enhanced flavor, but also a much-desired tenderness in beef. The rancher said there is also some association between feed source and taste, and his cattle eat a lot of potatoes. The amount of time spent at the feed lot varies between different breeds of cattle, but typically takes at least several months.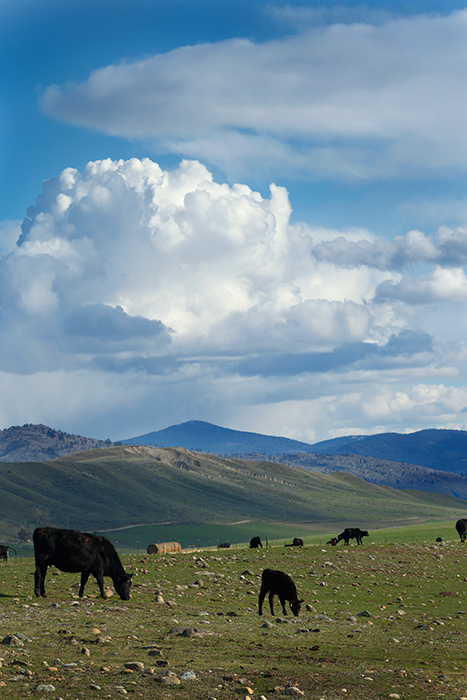 "You've got ranches in every climate in the country," Prescott said. Although many ranching practices are the same, varying climates present unique sets of problems. To maximize profits, he said ranchers will utilize resources differently depending on climate factors. Also, certain breeds of cow prefer specific climates, which makes them ideal for ranches in those regions. The Idahoan said he mainly has English long-haired and prized Wagyu cattle on his ranch, which do well in high desert plains.
Prescott said there is no better location to raise a family than Jerome, and there is no one in the world he would trade places with. The Prescott ranch is a family operation, of which Roy is the second generation, and now includes Roy's grandchildren as well. The Idahoan said he takes pride in his work, and he likes that ranching teaches children responsibility. "There's no better lifestyle in this world than a good ranching operation in the right location," he said.