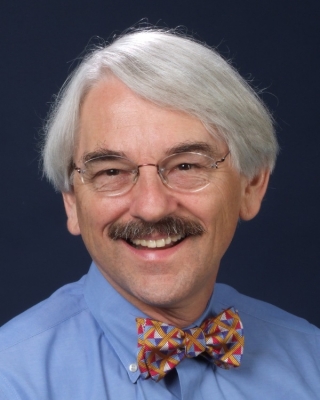 Building Camaraderie and Community in Online Teaching
02 June 2020
Social distancing limits informal communication. Instructors fill in the gaps with purposeful projects to develop a sense of community.
By Dr. Fred Mayo, CHE, CHT
Online teaching involves careful planning and encouraging a sense of community and informal conversations among students. In residential and commuter programs, students often hang out in cafeterias, social lounges, computer laboratories, gyms, and other spaces that foster informal conversations. In online settings, those facilities do not play the same role which means we need to find ways to encourage, foster, and force informal communication among students.
Demonstrate your interest
Showing your students you are interested in facilitating communication – between you and the students and among students themselves – will encourage students to correspond with you and each other. Some of the ways to demonstrate your interest include the following actions:
Remind students you want to talk with them or hear from them using email or texts. Some students often apologize for bothering us, and we need to change that opinion and demonstrate we do want to communicate with them. If you had an open-door policy for your office, make it clear – with an explicit statement – that you have an open-door policy using email or texts.
Share some parts of your personal or professional life so students feel comfortable showing you parts of their lives. You don't need to share everything, but the more you show them you are a person interested in them, the more likely they will listen to and communicate with you. Remember the adage, "Students will care about what we know when they know how much we care."
Change the tag line above your signature to encourage communication. Try something like these famous quotes: Paul J. Meyer said, "Communication - the human connection - is the key to personal and career success." Franklin D. Roosevelt quipped, "Be sincere; be brief; be seated." Anthony Robbins explained, "The way we communicate with others and with ourselves ultimately determines the quality of our lives." Finally, Harold Geneen said this gem, "The five essential entrepreneurial skills for success are concentration, discrimination, organization, innovation and communication."
Try new tag lines during the term. Changing them encourages students to look for them, which in turn encourages them to pay more attention to your emails.
Indicate how to make the process of communication easier. When teaching online, I ask students to change their NYU student provided name to their real name or something that was used in the class so that I could recognize them. Getting an email from fjr242 did not indicate who it was and with lots of students, I would have to look them up (a tremendous waste of time). Knowing who sent the email was valuable.
Explain how you like to receive information. I told my students in the syllabus and in other documents I was more likely to respond immediately to an email or text rather than a message in the classroom management system since I was not likely to open up the classroom management system every day for messages. However, I kept email open all day and into the late evening.
Provide some indication of how promptly you are likely to respond. I told my students I would get back to them the same day or evening – or within 24 hours at the latest – if they sent me an email. On Saturday and Sunday, I would not be so prompt. I did not guarantee a prompt response if they sent me a message in the classroom management system.
Establish a schedule of personal phone calls with each student at important points during the term to talk about their progress, their studies, and themselves. Indicate it is not a chore but an important part of your helping them learn.
Design ways to foster community
Increasing communication among students requires careful planning since there are no opportunities to hang out after class or to chat while waiting for class to begin. Therefore, try creating assignments that build interaction. Some might include:
Asking them to contact a fellow student, interview him or her, and then present that person to the class. You can ask the interviewer to present his or her colleague orally (or if the class is large, the student can write up the introduction in a one page note to share with all classmates). This activity helps everyone get to know a bit more about each other and often fosters good connections.
Creating discussion groups in your classroom management system for groups of students. You can assign them to groups, or you can let them choose, but setting up the structure makes it easier. For synchronous teaching, you can use the group chat feature for students to meet in small groups when using an online Blackboard call, Zoom call, or an equivalent.
Requesting written questions from students about lecture topics, discussions, or an online guest speaker. You can require the questions be developed in pairs or trios, either of which promotes discussion of the topic and builds outside-of-class discussions among students.
Making team projects that require working together. A popular and very relevant one might be a joint (two or more students going together if they can) visit to a restaurant that is slowly opening to customers in order to evaluate the strategies and obtain some perspective about these challenges. Other assignments might involve different field trips, team projects, research papers, and other small group assignments that foster education and community at the same time.
Reminding students that networking has always been a critical professional skill and encouraging them to network with each other on topics you provide. Sometimes the discussion groups on the classroom management system facilitate this task, but you can also require they discuss a topic with four other students in the class in order to promote more discussion. Asking them to discuss with persons they do not know promotes more networking.
Of course, you must obtain permission from your students to share their email addresses with fellow students, and that will make it easier to help them communicate with each other. From my experience, most students are willing to let you share that information. If not, leave it up to them to contact other students using the discussion group and other functions of your classroom management system.
Summary
I hope these suggestions will encourage you to consider other strategies to foster informal communication among your students. It requires being more intentional about what you say and how you structure assignments as well as explicitly honoring the value of a learning community. If you have comments on these ideas or suggestions for other topics or online teaching practices you want discussed, send them to me at This email address is being protected from spambots. You need JavaScript enabled to view it., and I will include them in future Mayo Clinics.
---
Dr. Fred Mayo, CHE, CHT, is retired as a clinical professor of hotel and tourism management at New York University. As principal of Mayo Consulting Services, he continues to teach around the globe and is a regular presenter at CAFÉ events nationwide.