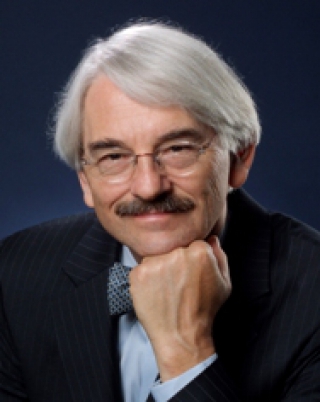 Resolving Customer Service Problems
30 April 2019
Dr. Fred Mayo illustrates the importance of attitude and behavior when resolving customer service issues. Did the server thank the complainer?
By Dr. Fred Mayo, CHE, CHT
For the last several months, we have been discussing customer service – what it is, how to teach it, how to evaluate it, and what attitude a person needs to bring to service. This month, we will discuss the combination of attitude and behavior essential to resolving customer service problems.
Service Recovery
While most of the energy of service is focused on doing things right – more specifically doing the right things right the first time - occasionally something goes wrong or does not come out as planned. In that situation, there is a service failure that demands a recovery, something we need to teach our students to understand and handle. In fact, if a student can learn to recover from a culinary or service failure, they will be well prepared to handle any professional situation. You can teach them to handle service recovery in many ways. First, we will discuss the needed steps and the importance of both attitude and behavior. Next, we will discuss teaching strategies.
Attitude and Behavior
Resolving service problems involves both attitude and aptitude; it requires recognizing a service problem or failure has occurred and then listening to the person who identified the problem and asked for a response. Listening involves hearing what is said and empathizing with the frustration or disappointment the person has experienced due to the service failure. Without a caring and empathic approach to the customer, no staff person can make a solution work. And the attitude requires a positive approach, a commitment to listening to the disappointed person, and providing a sincere apology regardless of how the problem was created.
It also demands a thank you to the customer who complained since the worst problems in restaurants come from persons who are unhappy but do not complain and thereby deprive the restaurant of the ability to solve the problem and make the customer happy again. Therefore, thanking the complainer – which sounds strange – becomes an important aspect of service recovery.
The second part of solving the difficulty involves the behavior of the service staff member. He or she must be able to solve the problem promptly and appropriately and in a way that matches the level of the error or the nature of the problem. If a meal was incorrectly ordered, then the resolution should involve providing the correct plate of food or an option to choose something similar (and that hopefully, the kitchen can produce promptly). If the difficulty was with the service, then it needs to be remedied or some acknowledgment and repair provided. Sometimes, that involves a complimentary dessert or drink or, depending on the magnitude of the problem, a complimentary meal – either now or in the future.
Once the problem has been solved, it becomes incumbent on the service person to check back with the guest to see if the problem has been solved and the rest of the meal is going well, if not superbly. Many service people forget this part – servers need to remind the guest what was done for him or her and ensure the solution matched the guest's perception of the problem.
Given these steps and issues, there are many ways to help students learn the importance of attitude and behavior as well as methods to conduct an evaluation.
Strategies to Teach Key Behaviors
The teaching strategies you can utilize to instruct the necessary range of service recovery attitudes and skills include: script writing, role playing, practicing in real situations, observing and analyzing, and reading theories and details of real situations.
Script writing involves creating assignments in which students describe a service failure situation and the appropriate ways to resolve the issue(s). Describing a situation in detail draws on students' creative processes while also encouraging them to think about all aspects of the situation and design appropriate interventions. It can be a written assignment submitted only to you as the teacher, one that is shared with other students for comments and suggestions, or a stimulus for acting out the situation in simultaneous small groups or in front of the class.
Role playing involves creating specific characters and a situation in which students act out the problem and solution and then receive feedback from student observers. This method involves creating special role play situations and props for the students' involvement in the situation – where they will learn more – and not just laugh at it or fail to take it seriously. It also requires talent on your part to help students get into the role and then out of the role so that you can lead a useful discussion of what happened.
Practicing real situations can happen if students are working in an actual service situation whether an official internship or externship, a part-time job, serving students as part of a class assignment, or waiting on tables for an official banquet or special event. It requires some reflection on the event when there is a problem – or a problem is avoided – and that involves more than just serving at the event.
Observing and evaluating other peoples' attitudes and behaviors can be encouraged in a variety of ways – with a class assignment, a journal entry, or a short observation paper. These assignments are relatively easy to design and encourage students to practice reflecting on what happened and clearly writing about it.
Reading is something we encourage our students to do all the time. Picking specific articles that focus on these issues will make the assignments more focused and encourage more learning. Some good scholarly articles to consider include: Ilan Silber, Aviad Israeli, Adi Bustin and Ofir Ben Zv, "Recovery Strategies for Service Failures: The Case of Restaurants" Journal of Hospitality Marketing & Management, 18 (2009): 730–740 and Barbara R. Lewis and Pamela McCann, "Service Failure and Recovery: Evidence from the Hotel Industry" International Journal of Contemporary Hospitality Management 16 (2004): 6 – 17.
Checking back with guests can be discussed in class, lectured about, role played or observed, but it is also an important aspect of high-quality service recovery.
Summary
Hopefully, this Mayo Clinic encourages you to consider ways to teach the combination of attitude and behavior necessary for overcoming service failures. Next month, we will start a new range of topics and discuss how to encourage and facilitate the processes of discovery in our students. If you have suggestions for other topics or teaching practices you want to share, send them to me at This email address is being protected from spambots. You need JavaScript enabled to view it., and I will include them in future Mayo Clinics.
---
Dr. Fred Mayo, CHE, CHT, is retired as a clinical professor of hotel and tourism management at New York University. As principal of Mayo Consulting Services, he continues to teach around the globe and is a regular presenter at CAFÉ events nationwide.