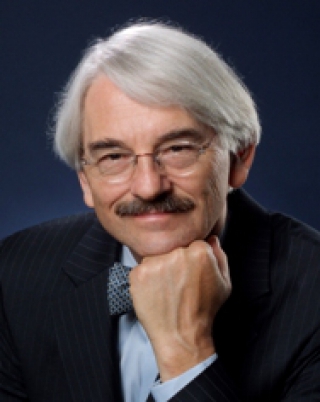 Teaching Students Key Components of Customer Service
03 January 2019
Great customer service extends beyond solid table service. Teach students the broader definition and art of customer service.
By Dr. Fred Mayo, CHE, CHT
In time with the new year, we will discuss a new topic and important dimension of our industry - teaching customer service.
There are many lists of the most important aspects of customer service provided for a general business. However, in our area of culinary arts and hospitality management, there have long been aspects to customer service beyond the notion of speaking directly to customers, listening carefully to customers, and providing what they want. Often the topics of table management – setting, serving, monitoring, and clearing a table – have been listed as well. We often equate customer service to table service; while table service and dining room management are important, customer service extends way beyond just table service.
Aspects of Customer Service
When thinking about customer service, it can help to remember some of the most important principles. Even though waiting on tables and serving customers is part of hospitality and the culinary arts, we often don't review with our students the key aspects of customer service. Clearly, some of the most important aspects include:
Welcoming customers to a kitchen, restaurant, or other dining situation
Paying attention to customers
Serving customers with accuracy and care
Remembering adequate is not good enough
Respecting customers' perceptions and needs
Admitting and taking responsibility for errors
Honoring the reality of serving others
Unpacking these ideas may help us remember what is involved and focus on reviewing and teaching these ideas to our students, regardless of the course title.
Welcoming customers to a kitchen, restaurant, or other dining situation
The first aspect of any serving situation involves warmly inviting people into an environment. It means smiling at dining room or hotel guests and treating them as if you are glad they have arrived in your living room. This idea makes the welcome genuine and warm, something that almost every guest appreciates. We can model this behavior by warmly welcoming students into our classroom or colleagues into our work settings.
Paying attention to customers
A second activity involves observing guests and providing what they want or need. It means reading your guests to know what kind of day or evening they are having or want to have. An example of a server who does not understand the power of this principle is a person who is attentive to taking orders and providing water and bread and then disappears until the food comes from the kitchen. How many of us have looked for a wait person to obtain more water or get the bill only to find the person nowhere in the room? On the other hand, staff members who monitor our progress through a lobby or in a buffet line demonstrate what great service is all about.
Serving guests with accuracy and care
Customer service is much more than just recognizing customers' needs and responding to them. Good customer service requires far more active involvement and appropriate engagement with each customer, regardless of how we are feeling.
Part of making a dining experience – or a hotel experience – special for guests involves listening to their requests and responding in a prompt and honest way. Accuracy counts when serving. Think of being given the wrong key to a hotel room or a wait person bringing the wrong entrée. The message is that the people serving us don't care enough to do it right and that is not the message we want to send in this industry.
Remembering adequate is not good enough
Doing something special for guests, telling a short story, or asking questions show that you care about them. Simply doing the ordinary is not good enough. In an industry that recognizes arriving on time means you are late, means we need to do our best for everyone every time. Customers do not benefit if we settle for merely good. At the same time, merely good means we don't grow as professionals. Making the event special by providing some flair and delight in what you do makes a big different to most guests.
Respecting costomers' perceptions and needs
Part of greeting customers and diners means realizing they have a perspective on the situation, which we need to respect. It is a process of recognizing what the experience is for the customer and helping make it positive, if not special. If they are in a hurry, we need to move faster; if they are anxious, we need to stay calm; if they are lost, we need to help them in whatever professional way we can. Sometimes guests in our hotels and restaurants can become overwhelmed; we can help them relax and enjoy.
Admitting and taking responsibility for errors
Part of serving people involves inadvertent mistakes – even when we are striving to serve guests with accuracy and care. Persons who provide superior service accept responsibility for their mistakes, empathize with the guest and solve the problem as soon as possible. Covering over mistakes, ignoring errors, or arguing fault with customers destroys our ability to help the next person in line. And, we are left with unhappy or angry customers.
Honoring the reality of serving others
This aspect of service reminds us to take care of ourselves when waiting on tables or serving others in different capacities. It means being physically prepared for an assignment, not being tired and sloppy, coming early to learn what to do and mentally orienting ourselves to the challenges and opportunities of the shift. It also means preparing for the delights and emotional labor of serving others.
Summary
Hopefully, this Mayo Clinic encourages you to review with your students some of the key components of quality service. Next month, we will continue with strategies for teaching customer service. If you have suggestions for other topics or teaching practices you want to share, send them to me at This email address is being protected from spambots. You need JavaScript enabled to view it., and I will include them in future Mayo Clinics.
---
Dr. Fred Mayo, CHE, CHT, is retired as a clinical professor of hotel and tourism management at New York University. As principal of Mayo Consulting Services, he continues to teach around the globe and is a regular presenter at CAFÉ events nationwide.