Guest Speaker: Aspiring Gen Y Cooks Dish on Culinary Trends
27 February 2010
By Sharon Olson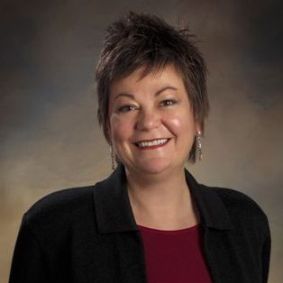 A recent survey of Culinology® students in their 20s and early 30s underscores interest in innovative, green and healthy cooking. What does it all mean for tomorrow's menus?
Soon-to-be culinary professionals identified as part of Generation Y—the menu-makers of tomorrow—are starting to influence dining trends, from the use of molecular gastronomy to the increasing incorporation of artisan, farmstead and locally produced ingredients.
New research from Y-Pulse LLC underscores the unique, eclectic and ultimately diverse culinary perspective of Generation Y cooks, now in their 20s and early 30s. In a nationwide study of students studying Culinology® (coined by the Research Chefs Association to describe the melding of culinary arts and science), Y-Pulse identified several key trends that exemplify the interests and demands of this age group:
Good and good to go: The Y-Pulse e-focus group revealed four leading food-and-beverage trends among Gen Y: energy drinks, healthy drinks (such as smoothies and vegetable- and fruit-juice blends), organic and locally supplied/produced foods and convenience-oriented foods, such as hand-held and on-the-go items. Nine out of 10 respondents said they have used local and hand-held foods "somewhat" or "to a great extent," while more than half said that they have explored the use of green kitchens and foods that meet special dietary needs.
Fab flavors: According to the Y-Pulse survey, three categories of flavors are deemed "hot" right now (in trendiness, not necessarily in palate appeal): fruit flavors such as citrus, strawberry and mango; vegetable flavors with a roasted or herb-infused profile; and cultural flavors spanning Mediterranean, Asian and Hispanic cuisines. Combinations of flavors were also emphasized.
Chem class: Science-based preparation methods—such as the use of sodium alginate or liquid nitrogen—were viewed by tomorrow's menu-makers as trendy and cool. In turn, when queried about equipment useful for today's kitchens, participants mentioned modern ingredients and tools such as liquid nitrogen, vacuum-sealers and touch screens.
Form over function: Survey participants indicated that they are interested in creative forms when presenting foods, from bite-sized or tapas portions to food containers such as bread bowls to environmentally friendly forms with minimal packaging.
Theme paper: Gen Y Culinology® students were asked to identify key culinary themes in today's marketplace, and the majority cited a growing interest in fresh, local foods and foods from a particular region or culture.
We also polled the group about their culinary "dream projects," and got answers that confirmed this generation's incorporation of foods that are good for you and good for the planet. One was the emphasis on local foods in a variety of contexts and the other was a desire to have healthy foods taste great and become more mainstream. These areas, clearly, are where the culinary field is heading.
Given the tech savviness of Generation Y, emerging chefs also were asked to comment on how social media, such as social-networking sites and blogs, influence their culinary interests. While most indicated that social networking "somewhat" guides or inspires them, others noted that social media is a powerful tool for indentifying and tracking trends.
Finally, befitting their youthful age, this culinary-inclined group agreed that they want to continually learn from established chefs and help move the profession forward in new, creative directions. The enthusiasm and willingness to learn and innovate is palpable from these responses, and shows that the culinary world is evolving in an exciting way. We are just seeing how these ideals are borne out, but it's insightful to listen to these fresh perspectives.
---
Sharon Olson is a partner with Y-Pulse LLC, a research and consulting firm with offices in Chicago and Alexandria, Va., that specializes in helping companies in the food business better understand tomorrow's tastemakers today. (312) 280-9061, This email address is being protected from spambots. You need JavaScript enabled to view it..