Guest Speaker: The (R&D) Road Less Travelled
30 January 2010
By Harry J. Crane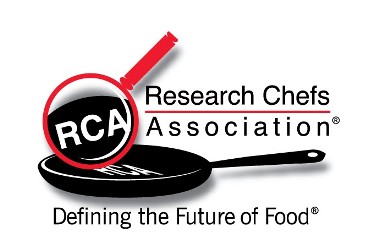 The president of the Research Chefs Association encourages creative and science-minded students to explore Culinology®.
Your students may have a deep love for the culinary arts, and many may also have a desire to explore careers outside of foodservice. The growing area of food research and development (R&D) offers opportunities for those who want to expand their careers into this niche. Exploring the discipline of Culinology®—the blending of culinary arts and food science—is the first step toward becoming a research chef.
The R&D segment of the industry essentially develops food products, but the opportunities span across the entire process—from concept ideation and development, to testing and commercialization. Creating packaged goods for supermarkets is one aspect, but research chefs also work closely with manufacturers, flavor/ingredient suppliers, retailers and corporate restaurants.
Working as a chef in R&D requires you to be a well-rounded individual. The inquisitive, creative types excel in this field, and although hands-on restaurant experience is not always required, it is seen as a key credential that verifies your culinary skills and your ability to understand a client's needs. Research chefs need to be strong communicators. They conduct research, write reports, and make presentations, and should stay abreast of a wide range of issues such as food trends, production methods and up-and-coming technologies.
The Research Chefs Association (RCA) is an organization for chefs, food scientists and other industry professionals who work in product development. The RCA was founded in part to foster the partnership between culinarians and food scientists, because it's a key aspect of innovation.
In the past, people were exclusively trained either as a chef or as a food scientist. The RCA offers continuing-education training that teaches chefs about food science and vice versa, in order to provide a cross-training of sorts. This notion of a highly skilled professional who speaks both "languages" is what companies are looking for today, in order to stay competitive with on-trend products that taste delicious and are brought to market quickly.
Today's students have the option of training equally in both disciplines by obtaining a four-year degree in Culinology®. About one dozen RCA-approved Culinology programs exist in the United States, including those at Clemson University, California State University at Fresno, Rutgers University, Southwest Minnesota State University and University of Massachusetts at Amherst. These programs offer a well-rounded, interdisciplinary curriculum that focuses on both fields, but also incorporate other elements of food-product development such as business management, nutrition, processing technology and government regulations, to name a few. Some programs are offered at a single university, while others are offered through a partnership by two neighboring schools. These partnering models allow students to transfer their culinary coursework to a nearby institution where they can continue their studies in Culinology and earn their undergraduate degree in the field.
Encourage your creative and science-minded students to explore Culinology. The RCA has an incredibly active student membership, and offers student-focused programming at its three-day Annual Conference and Culinology® Expo ($100 registration for student members). Student membership ($25/year) is very inexpensive and helps students get their start within this industry niche. Students will find that RCA members are eager to mentor young professionals entering the industry, and they will find a welcoming group of future colleagues through this organization.
Download or request a copy of RCA's "What is Culinology?" video at www.culinology.org/media. Contact RCA headquarters at (404) 252-3663 or visit us at www.culinology.org.
---
Harry J. Crane is executive chef of the Kraft Culinary Center of Excellence in Glenview, Ill., and president of Atlanta-based Research Chefs Association (RCA).