Former Executive Chef O'Leary Appointed President of All-Women Lexington College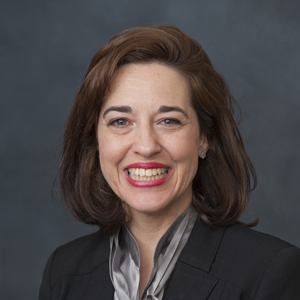 The Lexington College Board of Directors recently announced the appointment of Professor Kelly O'Leary as president of Lexington College. For the past three years, O'Leary has served on the faculty in the Hospitality Management Department. Since July, she has served as vice president of the college.
O'Leary has a passion for building culture by educating and inspiring the next generation of women. She was selected as the ideal candidate to shepherd Lexington College through its imminent growth phase due to her years of experience in leading, training and developing young women. The Board of Directors is confident that she will be an inspirational guiding force for students, faculty and staff.
O'Leary holds a master's degree in gastronomy from Boston University and a bachelor's degree in music from Furman University. She also received professional training at The Culinary Institute of America. She has written several significant papers including her master's thesis, "The Flouring of New England: Wheat and Its Function in the Lives and Loaves of Colonial Americans."
As co-founder and executive director of the Art of Living, O'Leary built an international skills-building program for high-school girls. Her previous professional experience includes work at Montrose School in Boston, Van Ness Study Center in Washington, D.C., and Arnold Hall Conference Center in Pembroke, Mass. Prior to joining Lexington College, she served as executive chef and general manager for Bayridge University Center in Boston. Throughout her career, she has dedicated significant time to educating young women in the skills of service, culinary arts, fashion, home health and interior design.
With her background in culinary arts, gastronomy and hospitality, and the relation of these fields to women building culture, O'Leary is considered uniquely poised to oversee not only Lexington's growth, but the growing impact of the college on society.