NECI Graduate Quinn Named "Chopped" Champion, Donates Winnings to C-CAP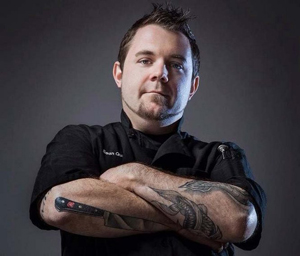 Not every chef who steps into the kitchen is ready for the challenge of competition in front of the camera. New England Culinary Institute graduate Sean Quinn ('01) recently beat out the competition on Food Network's culinary-competition show, "Chopped." Quinn is also a graduate of C-CAP (Careers through Culinary Arts Program), designed to prepare high-school students for college and career opportunities in the hospitality industry. The scholarship he received through C-CAP allowed him to attend New England Culinary Institute and eventually led him to become executive chef at Chadwick's in Brooklyn, N.Y., where he has been for seven years.
As "Chopped" champion, Quinn received $10,000, which he donated to the C-CAP program to help others pursue their education in the culinary arts.
Winner of "Chopped" in 2012, NECI Executive Chef Jean-Louis Gerin congratulated Quinn on his accomplishment: "As a 'Chopped' champion, I know the intensity and pressure one is under when opening the mystery basket. I won by staying focused, disciplined and true to the fundamentals of cooking. The education that Sean received at NECI with intensive hands-on learning and a focus on fundamentals was a part of his win, too. Congratulations to him."