The Culinary Institute of America Announces Mark Erickson for New Provost Position to Advance Education Mission, Effective January 2012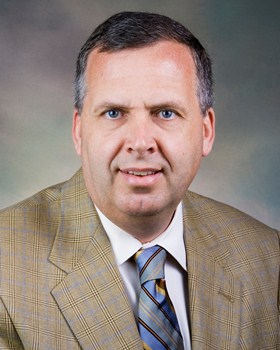 The Culinary Institute of America has announced the creation of the role of provost at the CIA. As the senior academic administrator of the college, the provost is vested with oversight of education, research, accreditation, continuing education and food and beverage operations at all CIA campuses. The provost will report to Dr. Tim Ryan, president of the CIA.
In making this announcement, Ryan also announced that Mark Erickson, CMC, vice president-dean of culinary education at the CIA, will take on this new role effective January 1, 2012. An honors graduate of the CIA Class of 1977, Erickson also holds a bachelor of science degree in restaurant & hotel management from the University of New Haven and a master's in business administration (MBA) from Marist College. Erickson was a member of the gold-medal-winning United States Culinary Olympic Teams in 1980, 1984 and 1988, and part of the U.S. team that won the 1985 Culinary World Cup.
During his career, Erickson has served the CIA in a progression of faculty and leadership positions. He has been responsible for all aspects of the college's culinary programs including degree programs, professional development, consulting, intellectual property development and conferences, as well as the college's menu research and development. He also oversees the CIA's branch campuses in St. Helena, Calif., San Antonio, Texas, and Singapore.
"The CIA provost is central to our organizational design for the future—ensuring that the CIA maintains our position as the world's premier culinary college," said Ryan. "The decision to implement this important role has been taken after substantial review and discussions with all stakeholders, including the Board of Trustees and the Faculty Council. Mark is uniquely qualified for his new appointment, and I am pleased to entrust him with the oversight of all elements of the CIA education "promise"—keeping us at the forefront of culinary education."
Erickson's appointment coincides with the retirement of Dr. Peter Rainsford, who served as vice president of academic affairs for five years and led the college's initiatives in academic governance and bachelor's-program innovation. Rainsford will continue to support the college's academic initiatives on a special-projects basis.