California Table Grape Commission Announces 2010 Foodservice Chef and Chef Educators Recipe Contest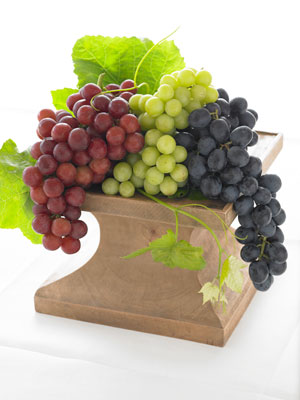 Create The Best Recipes with Fresh Grapes from California and Win!
Contest Ends November 1, 2010
Who: Foodservice Chefs and Chef Educators
What: Submit an original recipe(s) featuring fresh California grapes as an ingredient and win!
Suggested categories include starters, small plates, entrees, salads, sides and desserts but any and all culinary inspirations are welcome.
Prizes: $1,500 (First Place); $1,000 (Second Place) and $500 (Third Place).
Deadline: November 1, 2010
Information and entry: E-mail your entry form and recipe to This email address is being protected from spambots. You need JavaScript enabled to view it. OR mail to: 2010 Foodservice Chef Recipe Contest, California Table Grape Commission, 392 W. Fallbrook, Ste. 101, Fresno, CA 93711-6150 or fax to: 2010 Chef's Recipe Contest at 559-447-9184.
For official contest rules and entry form, visit www.grapesfromcalifornia.com