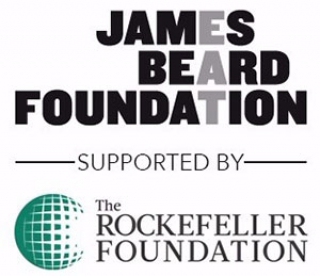 Instructors Invited to Join the James Beard Foundation's Pilot Program to Reduce Food Waste
According to research conducted by ReFED, 63 million tons of food, valued at $218 billion, is wasted annually in the United States. One third of that is wasted by restaurants and commercial foodservice businesses.
As part of its mission to create a more sustainable, equitable, and delicious food system, the James Beard Foundation (JBF) is developing a food waste prevention training program for culinary school instructors. With support from The Rockefeller Foundation, JBF will develop and test a food waste reduction curriculum with instructors working across a wide range of institutions—from technical schools to community colleges to four-year universities. The program will offer skills training and the curricular tools needed to inspire current and future generations of culinary students to minimize waste and maximize use of ingredients.
In addition to the pilot training program, the James Beard Foundation is delighted to announce the appointment of Dr. Jonathan Deutsch as its new JBF Impact Program Fellow. In this role, Deutsch will oversee the development, piloting, and national roll-out of this program. Deutsch holds a Ph.D. in Food Studies and Food Management from New York University, a culinary degree from the Culinary Institute of America, and a bachelor's degree in Hospitality Management from Drexel University. As professor of culinary arts and food science at Drexel University, Deutsch founded the Drexel Food Lab, a food product design and innovation lab focused on solving real-world food system problems.
The James Beard Foundation is looking for passionate culinary educators to contribute to and test a curriculum that will emphasize the environmental benefits of food waste reduction and show how such a reduction can drive significant revenue to a food business's bottom line. By employing a "teach the teacher" method, JBF will develop a unique curriculum that will engage culinary professionals in inspiring the next generation of chefs to lead more sustainable, waste-free kitchens.
Instructors interested in learning more about the pilot program should contact Dr. Deutsch at This email address is being protected from spambots. You need JavaScript enabled to view it..