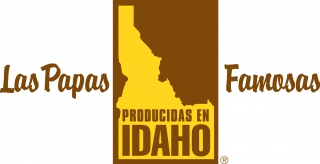 A Limited Number of Idaho® Potato Recipes Available in Spanish
With over 37 million Spanish speakers in the United States, the Idaho Potato Commission's recipe database is even more appealing.
Courtesy of the Idaho Potato Commission
The Idaho Potato Commission (IPC) has translated more than 40 of its most popular recipes into Spanish. Easily accessible at www.idahopotato.com, the collection includes a variety of recipes for breakfast, lunch, dinner and every meal occasion in between. All can be shared via social media links.

"With Spanish being the second most spoken language in the United States, we wanted to create a special section on the IPC website where folks could easily find recipes in their native tongue," explained Frank Muir, President and CEO, IPC. "Regardless of the language, we know Idaho® potatoes are known around the globe as a premium, quality brand."
About The Idaho Potato Commission
Established in 1937, the IPC is a state agency responsible for promoting and protecting the famous "Grown in Idaho™" seal, a federally registered certification mark that assures consumers are purchasing genuine, top-quality Idaho® potatoes. Idaho's growing season of warm days and cool nights, ample mountain-fed irrigation, and rich volcanic soil give Idaho® potatoes their unique texture, taste and dependable performance, which differentiates them from potatoes grown in other states.
Photo courtesy of The Idaho Potato Commission.