Green America Applauds Chipotle's Removal of GMOs from Its Foods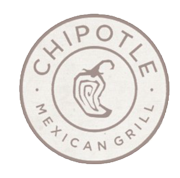 Washington, D.C.-based Green America, a national nonprofit organization working to create a green economy, issued the following statement on April 27 in response to Denver-based ChipotleMexican Grill'sannouncement of removing GMOs from its foods:
"Chipotle'sannouncement that they are removing genetically engineered ingredients is [a] majorstep forward for the company and an important milestone in creating a safer andhealthier food system for all Americans. Increasingly, it is clear thatconsumers want food without genetically engineered ingredients, and have alreadyrewarded Chipotle with increased sales for its growing non-GMO commitments.
"Evidence shows that GMOs are increasing the use of toxic herbicide use due to the development of herbicide-resistant weeds. Most recently, Glyphosate, which is commonly used on GMO crops, was deemed a probable carcinogen by the World Health Organization. Consumers are increasingly concerned about the impacts of GMOs on the environment and human health and it is time for the restaurant industry and other food companies to make a change. Chipotle has shown that it is possible for a large fast foodchain [to] adopt a more sustainable food supply.
"It is time that all food companies follow suit and move beyond genetically engineered ingredients and [toward] a more sustainable food system that benefits people and the planet."
Green America (www.GreenAmerica.org) is the nation's leading green-economy organization. Founded in 1982, Green America (formerly Co-op America) provides the economic strategies, organizing power and practical tools for businesses and individuals to solve today's social and environmental problems.
Chipotle (www.chipotle.com) has achieved its goal of moving to only non-GMO ingredients to make all of the food in its more than 1,800 U.S. restaurants—including all of the food at its Asian restaurant concept, ShopHouse Southeast Asian Kitchen. The company is now actively developing new recipes for its tortillas, which are the only food items on its menu that include any artificial additives.