Customization, Specialization and Fusion 2.0
04 March 2012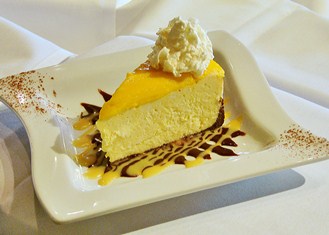 Kraft Foodservice offers its top 12 trend predictions for 2012
The chefs at the Kraft Culinary Centre pulled from their industry experience, culinary savvy and uncanny intuition. The result? Twelve insightful predictions on what will shape foodservice in 2012.

1. Customization Reigns
Freeman Moser III, senior executive chef
Customization allows you to create a unique interaction with your diner. I saw Pine & Gilmore deliver a lecture years ago about mass customization, where they stressed the need in recognizing that customers are "markets of one." That resonates deeply in today's foodservice culture. Fast casuals are succeeding here: Panera Bread's "You Pick 2™" is a great example of allowing diners to choose their experience.
QSRs are getting into the game. For example, boutique burger chains are carving a niche because of that customization, where they're willing to jeopardize efficiencies for that point of difference. Independent operators are poised to make the biggest impression here—from letting diners customize their whole experience through small-bites menus to choosing cooking techniques for their proteins. I saw this at an independent, where diners were asked to choose their fish, then choose how they'd like it prepared: grilled, pan-fried, poached, blackened, etc. But certain fish shouldn't be poached, and blackening sea bass is heresy! So, the takeaway is that customization is a sustaining trend, but still requires culinary guidance.
2. Vintage Desserts
Patty Mitchell, CMB, senior executive chef
I see county-fair favorites and carnival fare continuing to gain traction on menus. Think funnel cakes and caramel-apple-flavored ice cream, malts and milk shakes, cotton candy and marshmallows. Street-food influences, too, like churros and hand pies. I think the vintage desserts that will succeed this year are the ones that answer the craving: If your diner is looking for a red-velvet cake, keep it true to red velvet. Of course, updating is good, but I wouldn't make a red-velvet mousse because without a cake component, they aren't getting what they're looking for. You have to satisfy the craving while making yours distinct.
3. Specialization
Ryan Baxter, senior executive R&D chef
I think we're going to see more concepts that specialize in one thing. We've already seen them pop up here and there: storefronts that only serve grilled-cheese sandwiches, cereals, soups, even rice puddings. But I think we'll find even more this year. It's not a new trend—it's a return to specialization. In our food history, there was a time when folks did only one thing: There was the miller who milled the flour, the butcher, the cheesemonger. Then we evolved into a culture that looked for "something for everybody." But diners are tired of that, so foodservice, I think, is now moving away from trying to be everything to everybody and back to specialization. Customization marks a return to culinary artistry and craftsmanship.
4. Casualization of Menus
Aliza Katz, corporate executive chef
I think this is one of those trends that will inform foodservice for a long time to come. The Culinary Institute of America even made it the theme of its last Worlds of Flavor conference. Diners seek value, but want memorable, delicious food. They're looking for casual over white tablecloth, but won't sacrifice the experience. Flavors drive the ship here: authentic, layered flavors. I think we're going to see more menus designed to reflect casualization, encouraging experimentation through small-bites menus. Street food's a big influence here, encouraging chefs to leap borders and feature global flavors.
5. Better Better-for-You
Kira Smith, corporate chef
We're going to see more restaurants paying attention to their better-for-you options. They're not only going to add more dishes, but also really pay attention to flavor. Statistics tell us that diners are trying to eat healthier, and that they think foodservice could do a better job of providing healthier options. I view that as a missed traffic opportunity. Look at the influencers—menu labeling, an aging population … even the younger generation is showing mindfulness around healthy living. But the food has to taste good! Today's diners demand it.
6. Restaurant/Market Combinations
Barry Miles, corporate executive chef
The restaurant/market combination is going to gain traction this year. Everyone wants to know, "How can I make my life a little easier?" Restaurants that offer a take-out market fill that big need. They also add to the whole experiential, foodie thing: Eat a nice piece of fish at the restaurant, see the prep cook in the market going to town on that fish, and then maybe take home something from their deli. It speaks to the fresh-less-processed trend that we're seeing, too.
7. Food as Experience
Freeman Moser III, senior executive chef
Diners want to be immersed in food culture and experience. Street food and pop-ups are propelling this trend forward—moving it way beyond the phenomenon of fajitas sizzling on a hot plate in front of the customer. Now, we see open kitchens highlighting food prep, framing it like a ballet. And individual plate presentation is being elevated to dinner theatre, perhaps serving a street-food-inspired appetizer on a newspaper to give the dish a sense of place. Creative and theatrical—that's where I think food presentation is going this year. Delivering memorable food experiences is what will set chefs apart.
8. Fusion 2.0
Ryan Baxter, senior executive R&D chef
Fusion is an American phenomenon. First, it came out of California and Hawaii with Polynesian influences, and then Florida with the invention of Floribbean cuisine. French melding with Vietnamese was also one of the first successful ventures into fusion. Now, fusion 2.0 has brought refinement and more experimentation, with chefs pulling from all global cuisines and seeing what works. Successes include Korean fused with Mexican. Rules are now broader and influences extend beyond professional chefs: food enthusiasts and bloggers mix things up, too. Molecular gastronomy has brought technique and ingredients, like agar and lecithin, into fusion cookery. We should expect more global fusion this year. More experimentation.
9. Ethnic Desserts
Patty Mitchell, CMB, senior executive chef
Food trucks are driving ethnic creations in bricks-and-mortars restaurants. I'm seeing ethnic flavors influencing dessert recipes—lemongrass syrup, Vietnamese spice, Mexican chiles. And classic ethnic desserts like flan and tiramisu have given way to tres leches and affogatos. They're appearing on menus, but with fun variations and interpretations. I think this year we'll see hints of ethnic flavors that don't overpower desserts—familiar, but with an ethnic twist.
10. Salt!
Aliza Katz, corporate executive chef
Salt's going to be a buzzword this year—from calls for sodium reduction to a resurgence of premium salts. Chefs can elevate a dish's value proposition by using premium finishing salts, like Hawaiian black lava, Himalayan pink … I'm also seeing an artisanal presentation of finishing salts.
11. Unusual Pairings
Aliza Katz, corporate executive chef
I think the constant discovery of new ingredients is going to drive more exotic flavor combinations. We're familiar with the balance of sweet, salty, sour and bitter, but now we're going to see more attention paid to that at all levels in foodservice. Take caramel, for instance. You have bitter and sweet. Add a squeeze of lemon to make it better. Add a pinch of salt to make it even better. Now you're stimulating all those places on the tongue. I think we're going to see more of that "unusual" flavor building on menus—not unusual to chefs, but maybe out of the ordinary for average diners.
12. Healthier Kids' Menus
Barry Miles, corporate executive chef
We'll still see kids' menus stacked with pizzas, chicken nuggets and the other standbys, but we're going to see more balance. More better-for-you options. The challenge is making those healthier options appealing to kids. If chefs keep the dishes pretty simple—a chicken skewer with brown rice, for instance, then add a few veggies. Develop flavor with dressing. Throw them a little bit of a curve ball, but keep it familiar.
---
For more great content, such as chef profiles and trend-driven culinary articles, please go to www.kraftfoodservice.com.
Photo: "New classics" is one way to describe the desserts that LUCCA, Irvine, Calif., introduced recently. Chef/co-owner Cathy Pavlos features "adult versions" of desserts she loved as a child, such as this 50-50 Bar Cheesecake with Grand Marnier & Dark Chocolate Sauces—just like the ice-cream bars with vanilla in the center and orange flavor wrapped around the outside.