Kale, Goat Meat and a Pinch of Za'tar
31 October 2011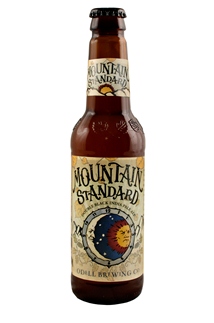 One of the industry's earliest trends forecasts for next year predicts we'll say hello to sheep's-milk cheese and local beers and goodbye to "molecular gastronomy" and "foodie."
Through a recent survey of America's food-and-beverage media and influencers, Portland, Ore.-based LANE PR has identified a number of emerging trends in the industry. Nearly 70 participants, including influential journalists, restaurateurs and epicureans from coast to coast, weighed in on questions asking "what's next?" in food, beverages and pantry must-haves, as well as buzzwords we've grown to know and those we've grown to hate.
While responses in all categories in LANE PR's U.S. Food & Beverage Trends Report for 2012 illustrate a wide range of opinions, some areas of agreement indicate potential new directions in food and beverage. In some instances, it appears that America will take a closer look at what the rest of the world is eating and will make an effort to incorporate efficient, nutrient-packed foods for better overall health, as well as sustainable foods for a healthier environment.
The Pig Is Unseated
America has enjoyed quite a love affair with pork in all its forms, but survey results indicate that it may not be the frontrunner among proteins in the coming year. Although it is likely to remain a favorite—indicated by its second-place finish among survey participants—another, more unfamiliar, meat to American palates is poised to capture the imagination of epicureans: goat.
Although goat accounts for approximately 70% of the world's red-meat consumption, it has remained a somewhat esoteric choice for dinner tables in the United States. Two key factors make goat a compelling choice going forward: health and environmental benefits. First, goat is leaner than traditional options of chicken, beef and pork and provides as much (or more) protein, iron and potassium in a single serving. Second, goat makes less of an impact on the environment, allowing for more-efficient meat production.
In addition to goat and pig, survey participants foresee another source of protein garnering attention: game. From bison to elk to wild boar, America will see more game on menus and learn how to cook these relatively leaner meats to preserve their unique flavors and health benefits.
Smart Vegetable Choices
As leaner, healthier meats are poised to take over, so are vegetables packed with nutrients. Experts predict we'll see a lot more greens in the future, particularly kale. Considered a superfood, kale is packed with nutrients like vitamins A, C and K, as well as minerals like manganese, potassium and iron. Its antioxidant properties, like those of many other cooking greens, help boost immune-system functions, reduce cancer risks and protect against various diseases.
In addition to greens, survey participants think that legumes will increasingly be integrated into Americans' diets. Considered a staple for most cultures around the world, legumes—including beans, peas and lentils—are an inexpensive but valuable source of protein, fiber and essential minerals. Low in fat and containing no cholesterol, legumes can be healthy meat substitutes.
Some Like It Hot
Survey participants think a variety of peppers will spice up the pantry and add complexity to recipes. Cooks will experiment with everything from a traditional standby like black pepper from peppercorns to more exotic, colorful powders derived from dried and crushed capsicums, such as smoked paprika, spicy cayenne and Aleppo peppers and Spanish pimiento.
In addition to turning up the heat, cooks are expected to take inspiration from the East with spices and herbs like cardamom and za'tar (or za'atar). A versatile and fragrant spice originating in India, cardamom lends itself to sweet and savory dishes, from Scandinavian breads to Indian curries. Hearkening from the Middle East, za'tar can be an herb, like wild thyme, and also refers to a spice blend that often includes oregano, thyme, savory and marjoram. Za'tar is often blended with additional ingredients—like salt, sesame seeds and dried sumac—to form a popular Middle Eastern condiment.
Incorporating Artisanal Products
Even a simple meal can become something special by adding a unique, artisanal ingredient or product. Looking ahead, experts predict that artisanal cheeses will have their day in the spotlight, particularly sheep's-milk cheeses and other, more obscure cheeses. Additional products to keep an eye out for include a variety of vinegars, including flavored and high-quality balsamic or red-wine vinegars. To balance the savory, honey should enjoy a higher profile among epicureans.
A French Revival
The next big wine trend is anybody's guess, but some experts point to a revival among some of the six noble grapes of Bordeaux: Carménère, Merlot, Cabernet franc and Malbec are all among the reds to watch, whether from their place of origin in Bordeaux or from newer wine regions in Chile, Canada and the United States, to name a few. Among white-wine varietals, another of Bordeaux's originals leads the list of potential wine trends: Sauvignon blanc. Consumers should be able to compare various interpretations of this crisp, dry, refreshing white, which is now produced in wine regions around the world.
Drink the Beer Here
The interest in beer and brewing continues, and experts predict that consumers will have an opportunity to experience a wider range of flavored beers, from fruit flavors to herb-infused varieties. The home brewing trend is expected to continue, as is the mini-micro and local trend. Plus, organic beers have grown in popularity and a focus on all-natural, unadulterated ingredients will be a selling point for brewers going forward.
Creative Cocktail Concoctions
Today's bartenders are in a class of their own, referred to as mixologists and integral to making a name for their establishments with creative concoctions. Food and beverage professionals see savory cocktails on the horizon, with fresh herbs and vegetables becoming key ingredients behind the bar. In addition, survey participants think patrons will see more liberal use and variety of bitters. Finally, experts believe bar patrons will find more house-made ingredients – including cordials, tonics, ginger ales and infusions – in their favorite bars and restaurants; such custom drink ingredients could help establishments distinguish themselves in an always competitive marketplace.
Buzzwords: a Love/Hate Relationship
According to food enthusiasts, a number of culinary buzzwords have grown tired and stale, including overly fussy monikers like "foodie," "locavore" and "molecular gastronomy." Our culinary friends have also grown weary of descriptions like artisanal and sustainable. Instead, they're looking ahead to simpler words that exude a little more comfort: "local," "homegrown" and "homemade."
---
Caption: Named for the time zone in which the brewery resides, Mountain Standard Double Black IPA produced by Odell Brewing features hops grown on Colorado's western slope, which speaks to increasing interest in local beers.