Every Day Is "Food Day"
31 October 2011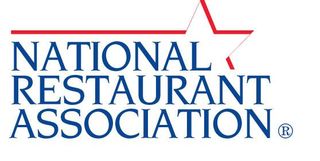 The NRA says the CSPI-sponsored Food Day need not be limited to one day a year. Indeed, there's much to celebrate in light of 10% of Americans working in the restaurant industry and restaurants' dedication to providing healthier menu options.
October 24, 2011, was Food Day, a day sponsored by the Center for Science in the Public Interest (CSPI), the nonprofit watchdog group based in Washington, D.C., that has led successful fights for food labeling, better nutrition and safer food since 1971. According to the CSPI, Food Day seeks to bring together Americans from all walks of life—parents, teachers and students; health professionals, community organizers and local officials; and chefs, school-lunch providers and eaters of all stripes—to push for healthy, affordable food produced in a sustainable, humane way.
The National Restaurant Association, also based in Washington, released the following statement on October 24 to highlight how America's restaurants celebrate Food Day every day:
"The restaurant industry provides nearly 13 million jobs nationwide," said Dawn Sweeney, president and CEO of the NRA. "That means one out of every 10 people working in our country today works in the restaurant and foodservice industry. Restaurants serve more than 130 million people every day in the U.S., supplying about one meal out of every four for Americans. For us, every day is Food Day."
Sweeney cited recent association research showing that guests are looking for more nutritionally balanced meals, and restaurants are meeting those needs.
"The National Restaurant Association recently launched 'Kids LiveWell,' a first-of-its-kind nationwide program that helps parents indentify healthful children's menu options when dining out," Sweeney said. "In addition, the restaurant industry has worked with the 'Let's Move' campaign to end childhood obesity within a generation. The association's school-foodservice members have pledged to double the amount of produce they serve in the next 10 years, and to increase nutrition-education efforts for students and parents.
"These are just a few examples of the National Restaurant Association taking a proactive role in helping the industry address our nation's healthy-living challenges and providing more options for consumers," Sweeney continued. "The National Restaurant Association is proud to serve as the voice of the restaurant industry, which celebrates Food Day every single day."
Click here to read how America's restaurants are putting safe, wholesome and nutritious food at the center of the plate.