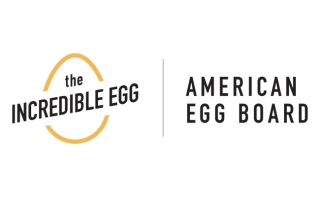 Time is Running Out for Free ACF Continuing Education Hours
04 December 2020
Free enrollment in the American Egg Board's Egg Foundation courses with partner Rouxbe will end Dec. 31, 2020.
The American Egg Board and Rouxbe partnered to provide culinary instruction and training on egg cookery and use of eggs as an ingredient. The program includes development and deployment of two online courses:
Egg Foundations focuses on egg nutrition, safety and cooking
This 15-lesson course for chefs and foodservice professionals immerses viewers in egg basics from the farm to the table. The course covers egg anatomy, purchasing, safety, nutrition and fundamental cooking techniques. And importantly, this course is recognized by the American Culinary Federation Education Foundation as an Approved Program and earns 25 CEH from the ACF.
Egg Functionality focuses on egg science/functionality and is for advanced chefs, R&D professionals and culinologists.
In this eight-lesson course, chefs, food formulators, and foodservice and R&D professionals learn about the unique functionality of eggs and the science behind it. What makes eggs foam? Why do they coagulate, bind ingredients together, thicken sauces and leaven cakes? This course illustrates how and why egg functionality is essential in creating both sweet and savory recipes. This course earns five CEH from ACF.
These courses are video-based and delivered through Rouxbe's existing learning management system and are branded with the American Egg Board.
All enrollees get 24/7 lifetime access. Enrollment is FREE through Dec. 31, 2020.